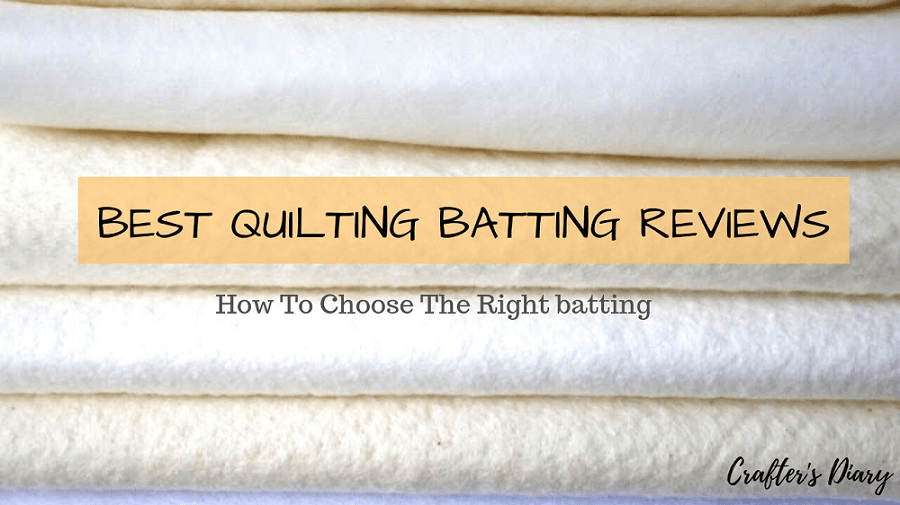 Are you looking for a quilt batting for your dream projects? Or is it the baby who isn't so happy with the quilt without the batting? Either way, you have to find yourself the best quilting batting that will serve the purpose perfectly.
You shouldn't have any problem finding great products out there. However, finding the best one among them won't be so easy.
We are here to present you with our reviews of the top battings in the market.
To make things easier for you, there's a buying guide in place too. Going through our article will make you more knowledgeable about battings, at the very least. Thus, you will know how to shop smart.
IMAGE
PRODUCT
FEATURES

Best Overall

Best Overall

✔

Twin Size (90 x 72 inches)

✔

Top-notch quality

✔

Ideal for both side uses

Check Price

Best Value

Best Value

✔

45 inch wide with 100% cotton

✔

Lightweight

✔

Easy to work with

Check Price

Best polyester batting

Best polyester batting

✔

Size:36 x 15 inches

✔

Full Polyester Dacron

✔

Ideal for multipurpose uses

Check Price

Premium Choice

Premium Choice

✔

Size:40 yard x 90 inch

✔

100% needle-punched cotton

✔

Worth buying

Check Price

Best For Hand Quilting

Best For Hand Quilting

✔

Size:96 x 108 inches

✔

Lightweight soft batting

✔

Ideal for both hand and machine quilting

Check Price
What is Quilt Batting?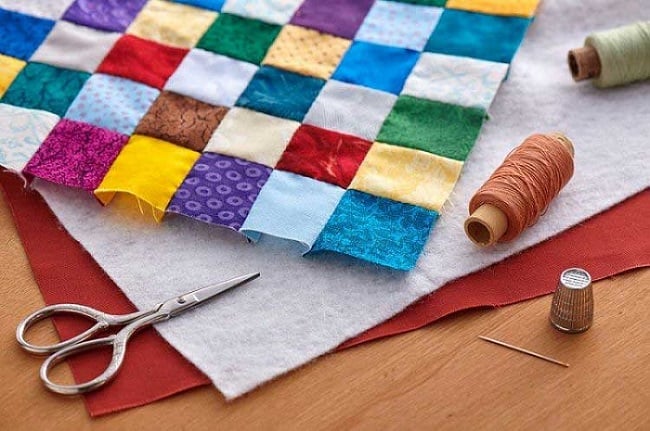 Quilting batting is the delicate layer of insulation that you will find in almost every quilt. People use this to make their quilt comfy and soft.
They put batting between fabrics. This way, they get the warmth they are looking for out of the quilt.
Batting is widely used in quilting projects. You will also find it useful for sewing tasks. It enhances the comfort provided by the quilt substantially.
For a long time, it was a natural fiber that the quilters preferred to use for their quilts. But, these days, batting has become the most popular option.
Best Quilt Batting Reviews: Our Top Picks
Let's check out our recommendations for different battings. We have described everything that will make an impact on the buying decision. It's time we figured these great battings out.
1. Warm Company Cotton Batting
It's the Warm Company we are talking about. What do you need me to review a product from such a renowned brand, right? Then again, you might have missed noticing one or two precious features.
In that case, my review will only enlighten you a bit more about this excellent product.
Have you ever come across a silk batting as incredibly needle-punched as this one? Well, I doubt that you have. You've got to appreciate such amazing work.
When it comes to cotton, you don't get the color and depth to be spot-on every time.
Unless you are a lucky person, the chances are fat that you get these inaccurate most of the time. You are blessed if you are an owner of this amazing product that has hit a bull's eye in every single aspect. Be it the color or the length, you won't get a chance to complain.
It's only expected that a cotton quilt batting that has never gone through washing with hard chemicals will be as excellent as this product is.
You are getting an extremely eco-friendly product if you plan to go for this batting. Now, you shouldn't be worried about cotton's cleanliness.
They have washed it using a mechanical process and gotten rid of every undesired material. You won't find any seed coatings and leaf remnants in the cotton, rest assured.
However, they've decided to leave a few plant particles behind to make the crafts more fantastic. Another great thing about this batting is that you don't have to wash it before using it.
You can start quilting the moment you get your hands on it. Therefore, this is the best quilt batting on our list.
Highlighted Features:
Awesomely needle-punched
Spot-on color and length
Craft comes as clean as it can be
Prewashed
Extremely eco-friendly
2. Pellon Natural Wrap-N-Zap Cotton Quilt Batting
Pellon is another top brand that has been in the game for quite a while. When it comes to making outstanding battings, it knows how to do it correctly.
It's always awesome to have a 100% cotton product. The only concern, in this case, would be whether it will deliver or not.
It's you who will decide. I am here to talk about stuff that will make it easy for you to make the decision. First of all, you need to appreciate the fact that this is a microwave-safe batting product.
If you are looking for a product that will make those potato bags more functional, then this would be the one you need to go for.
Once you see this thing in action while using a microwave, it will be impossible for you to look any further than this batting.
This is efficient in trapping the moisture, and that's how it helps you bake the potato in the nicest of ways. You will also find it useful when steaming an ear of corn.
To make the best out of it, you need to follow the manual instructions dot by dot.
It always helps to check out what the owners of a particular product think about it. We did some research and found the users to be mostly happy.
However, a few buyers seemed a bit upset about the consistency in the thickness of the batting. Also, there were a few complaints about wrinkling.
Nevertheless, it's a great batting product and will be worth every penny. We say this because it delivered for us and will for you too, hopefully. Therefore, it comes second to the best quilt batting out there.
Highlighted Features:
100% cotton provides outstanding comfort
Great for quilting potato bags
Traps moisture efficiently
Microwave safe
3. WARM COMPANY Warm and Natural Batting Roll
Here's another Warm Company product. What can we say? They make these battings so superbly that we can't help but admire them.
This time they've come with a warm and natural cotton batting. As the name suggests, you will find this cotton to be amazingly warm and thin.
We are talking about cotton that has been made in the USA. Therefore, in terms of quality, you will be a pleased customer if you go for this.
Apart from cotton, they've used polypropylene also to needle punch this batting. Such a combination always ends up making great products like this.
As far as strength is concerned, you can rest assured that you are getting your hands on a powerful batting. You needn't worry about things getting separated.
With some battings, you have a hard time pulling them off. But that won't be the case with this one. It's incredible how easily you can pull it off.
Moreover, it's so efficient when it comes to quilting minimally that no matter what distance you want it to go, it will be up for it all right.
This is why we recommend this product highly. With such a marvelous batting, you can work on challenging projects.
Crafting and quilting are going to be more fun than ever, for this ought to be the best batting for quilts as far as the combination of materials is concerned.
If you want this product to serve the purpose right, do not go about washing it, for you will ruin the batting by doing so. You don't want it to tear, right?
Once you are done with the quilting, you can wash it. Use a machine for this purpose. That will do it most appropriately. Since this is needle-punched cotton batting, you can use it for both indoor and outdoor projects.
Highlighted Features:
USA-made cotton
Thin, natural, and warm
Strong and inseparable
Easy to pull off
Polypropylene for needle punching
4. Mountain Mist Quilt Light Polyester Batting
Let's talk about a polyester-made low loft quilt batting. Polyester is another excellent option for making classy batting products. These battings turn out to be lighter in weight.
With this product, they've done a great job by reducing its loft. People who love things retro are going to be ecstatic about it.
Present your grandma with this beautiful piece of work and tell me if she isn't happy with it. It has that strong classic vibe.
Now, we all know that cotton battings are known to be old-fashioned. What we do not know is that polyester can be too.
The best thing about Mountain mist quilt batting is its wonderful Glazene finish. If you didn't know about the benefits this particular finish can bring along, you do now. It's phenomenal how it makes the quilting job so clean and straightforward.
With this in place, you won't have to think twice before you set out for beautiful quilting.
You ought to be impressed with the even stitches it provides you with. We are talking about 5" apart quilting. Tell me if that's not remarkable!
Now, this USA-made batting is pretty affordable. You would expect the product to be more costly, but it's not.
Since it's amazingly lightweight, it's the best batting for a baby quilt. For, no child loves a heavy batting.
People who went for it reported that they found it to be quite airy and thin. It wasn't excessively warm and thick. You can use this batting to fill up the sofa's cushion.
If you aren't happy with your drawing room furniture cushioning, you don't need to spend a fortune buying new ones. All you need to do is to go for this cheap quilt batting.
Highlighted Features:
Extremely lightweight
Low loft batting
Perfect for even stitches
Suitable for fine quilting
Beautiful Glazene finish
5. Angel Crafts and Sewing Cotton Batting for Quilts
Cotton battings are always popular, especially to folks who want their quilting to look perfect. We've seen the market come with some extraordinary quilting products made of cotton.
This particular batting we are about to review caught our attention with the flatness it offers.
If you happen to go for this product, you can say goodbye to those pins you would've used otherwise to help you with the quilting. Also, you won't have to use any spray adhesive from now on, for you have a batting that will refuse to move an inch inside the quilt no matter what.
This product is perfect for both machine and hand quilting, thanks to the incredible thinness it comes with. In terms of consistency, you will be more than happy with its lightness. That's what makes it the excellent option it is.
Moreover, you can machine wash this batting and dry it afterward. What's more, they've prewashed it for you so that you don't waste any time before starting to use it.
Thus, they've saved a lot of effort. You don't have to worry about pre-shrinking anymore.
Another great thing about this product is that you don't see it bunching or shifting at all. And that pretty much explains why you don't need to prewash it.
I was happy with the weight of this batting. It's wonderfully lightweight. Therefore, you can use it for multiple purposes; and when it's summertime, it will make a comfortable quilt!
Be it baby quilts, t-shirts, or table pads, this can do them all. However, I would've liked it better if it contained resin.
Highlighted Features:
Incredible flatness
Very stable
Machine washable
Amazingly thin
Awesomely lightweight
6. Cozy Creations Cotton Quilting Batting
If you ever have come across a ridiculously soft batting, it would be the one we are going to talk about now. Manufacturers over at Cozy Creations seem to know exactly what they were doing. And that is presenting the world with an amazing quilting product.
They've found a way to make the cotton incredibly soft. When it comes to warmth, you ought to be pleased with this batting, as they've managed to give it the perfect warmth that everyone looks for, neither too much nor too little.
Using a cotton quilt batting is always an excellent option for quilting projects where comfort is your primary concern.
I always prefer the cotton over any other material, for it never fails to deliver. It insulates the fabric adequately. So, this batting is a great option if you want to use it for quilting blankets.
When it comes to natural cotton like this, you've got to appreciate the outstanding texture it offers. This batting will be extremely durable, thanks to the polymer that has been used in making it.
I cannot stand it if the batting shifts or bunches through the fabric. That's why I loved this product, for it kept me assured that there wouldn't be anything as such happening.
Moreover, I was astonished to find out that there's no glue involved in binding its fibers together.
That means you won't have to put a lot of effort into your quilting work. With this batting, you can do a lot of quilting before needing to buy a new one, thanks to its enormous size.
However, some users might find it a bit too thin. But, that will depend on someone's personal preference.
Highlighted Features:
Very big
No shift or bunch
The perfect warmth for quilting blankets
Incredible texture
Polymer for increased durability
7. Quilters Dream Natural Cotton Batting
Looking for a thin piece of batting? You've got to check out the one we are getting our hands-on. First of all, it's USA-made. Therefore, you shouldn't be concerned about the quality of its production. The type of cotton used in making it isn't known to mess around. It's as soft as you can imagine.
Now, you might not see the batting when it's inside, but this is the thing that makes those quilts look so beautiful. That's the case with this product too.
Moreover, there will be no needle resistance that you might find with some battings. It's utterly stiff scrim free.
Thus, the batting is a great option for both hand and machine quilting. It's always nice to have batting that doesn't require any prewashing.
Manufacturers have prewashed it for you so that you can get to your quilting work right away.
Once you are done with the project, you can machine wash this product and dry it afterward. Make sure that you are not too harsh on it while washing.
Now, in terms of shrinkage, this batting comes with a minimum of it. Stitching a considerable distance apart becomes easy and fun. So, it's time you became creative with this batting.
If you are concerned about its strength, then don't be, for a needle-punched product like this isn't known to be shabby. You can do various types of quilting with it. Be it wall hanging or baby quilts, it can do it all.
Furthermore, this is a great option for microwaves as it is free from any synthetic materials. Now, there's an issue with this batting. It shrinks, which is not cool if the project you are working on is a big one.
Highlighted Features:
Extremely soft USA-made cotton
Stiff scrim free
Useful for hand and machine quilting
Comes needle punched
Prewashed
8. Mybecca Polyester Quilt Batting
Let's talk about another polyester batting product. If you haven't checked it out yet, you do not know what multipurpose batting is about.
The first thing you will notice in this product is its incredible dimensions. I was pretty impressed with the width in particular.
If you want to use batting for multiple applications, you need it to be reasonably big. When it comes to polyester, you will find it to be a bit harder than cotton. But, it has its magic to show. The way it holds the thickness and shape is spectacular.
We are talking about the period following the washing. That's the time when many batting fails to maintain its original shape. But, that won't be the case with this product.
You need batting like this for your school project and upholstery. It will also do fine with home decors. If it were me, I would use this amazing product to cushion my sofas. It would do a great job wrapping them around.
Also, it wouldn't be a bad option to make those annoying bumps even. That's how much comfort it has in store for you.
Another great aspect of this 1/2 –inch thick batting is that it will be pretty easy to cut. And, if you are working with a needle, you can go ahead resting assured. It won't provide any resistance whatsoever. Tell me, if that's not fun quilting, then what is?
However, it's not entirely flawless. Since we are dealing with a polyester product, you can't machine wash it.
Also, you will find it to be less breathable. Then again, it will not allow any mold growth as a result.
Highlighted Features:
Great shape retention
Makes the bumps in sofa's cushion even
Easy to cut
No needle resistance
Useful for home decors and school projects
9. Fairfield Poly-Fil Extra-Loft Batting
Fairfield has come with batting for a baby quilt that has shown a lot of promise. If you want to provide a great deal of comfort for your little one, you need a perfect batting product.
The way it seems, this can be a good option for you. For, it's polyester we are talking about. That means the comfort will be on another level.
In terms of size, you cannot expect batting to measure bigger than this one. Therefore, it should be sufficient for a king bed as well as a baby's little bed. With this in place, you won't have to go for another batting soon.
Moreover, a large-sized batting provides convenience in terms of maintenance.
You won't have to wait for long before the quilt gets nicely dry. Therefore, this is an ideal product when you have a lot of gifts to give.
Thanks to its enormous size, you can finish multiple projects in one go. I would recommend this batting highly for your charity projects in particular.
Another great feature it comes with is the light, airy loft. There will be no problem in quilting with this in place, be it a hand one or a machine quilt.
What about its shape retaining capacity? Well, it's better than you can ask for. You can wash it as much as you want, it won't shift or beard.
However, there's a common concern about polyester battings. They wrinkle. If you face the same problem, manufacturers suggest you put the batting in a dryer, choosing the low setting. That should solve the issue.
Highlighted Features:
Its big size makes it perfect for king beds
Awesome shape retention
Light, airy loft
Polyester provides great comfort
10. Hobbs Heirloom Cotton Quilt Batting
Hobbs has been brilliant with this batting we are going to review. As the name suggests, this product will serve the purpose efficiently when it's a queen-sized quilt.
That doesn't mean that your little flower cannot benefit from it. The pure soul will also love it, thanks to the delicateness it has in store.
We are talking about 20% polyester mixed with 80% natural cotton. This is a great combination, as far as comfort is concerned.
The batting will be useful in a variety of projects. T-shirt making, wall hanging, baby quilts, you name it; this little beauty will do it all.
Cotton always comes with extreme softness. Polyester only adds to its versatility. You will love the batting for the moderate thickness it provides.
Folks who like it to be thin will find it cool. And those who want mild thickness won't hate it either.
This fusible batting is perfect for both hand and machine quilting, for it won't shift or pill even a bit. Once the quilt is closed, this guy will stay inside flat and steady.
You will get both a flat low and high loft with it. If there's a bit of space between those stitching lines, you will get the high loft.
As for its drawback, it shrinks frequently. That means you will have to use spray adhesive or pins now and then. Some might find it a bit stiff as well.
However, since it's a needle punched batting with resin in place, you won't get a chance to complain about its durability.
Highlighted Features:
A perfect combination of cotton and polyester
Moderate thinness
Doesn't shift or pill
Useful for both hand and machine quilting
Needle punched and comes with resin
11. Zipcase On-A-Roll Cotton Quilt Batting
Love to quilt your jelly roll rugs? Then you need a nice batting to make those beautiful rugs comfy. The market comes with a lot of options for this purpose. We dug deep and spotted the best product among them. Yes, we are talking about the one from Zipcase.
There are multiple benefits that this batting will provide you with. Apart from being useful for jelly roll rugs, it will be a great option for those stunning purses.
I always wanted to find a product that would serve the purpose both inside and outside. It seems like I've found it at last.
I say this because you don't need to prewash this batting, and you need such convenience while working on your quilting project outside. All you have to do is machine wash it once the quilting is done.
The fact that this is a needle-punched batting makes me like it even more. With such a product, I won't need to worry about shifting and bunching anymore. It will stay as nicely fixed as I want it to be.
As far as quilt batting sizes are concerned, this product is perfect for any quilting job, be it a t-shirt or blanket quilting.
One of the most amazing things about it is that it will give you the exact fold you want from it. Manufacturers have been brilliant with its width.
They've made it in a way that it doesn't give you a hard time in taking its folds out. So, do the measurement accurately, and there shouldn't be any problem.
If you want a quilt batting for your jelly roll rugs that will bring you all the convenience in the world, go for this one, period.
Highlighted Features:
Best for jelly roll rugs as well as purses
Needle-punched
Perfect width for taking out the folds easily
Prewashed
12. Bosal Katahdin Cotton Blend Batting
We've decided to close our reviews with a very classy product. Yeah, they've made it perfectly. As far as quilting the jelly roll rugs are concerned, this can be a great option for you.
Like the other product on the list that we recommended for quilting rugs, this one will also do the job perfectly.
The best thing about this batting is that it allows you to needle through it without any effort. That means it won't shift or bunch as some products tend to do.
You are going to love the consistency it provides you with. The moment you close the quilt, the batting will remain there, being a good boy.
This batting is perfect for a wall hanging. You need to check it out during machine quilting. Moreover, it's pretty lightweight.
So, you can imagine how much comfort it brings along. The baby is going to have a blast with the quilt made by this batting, for it's ridiculously soft.
Some people cannot stand any scrim. If this sounds like you, you will love this batting, no doubt. You are going to appreciate the way your quit will drape with it.
Sewing through this wonderful batting will be a breeze. When it comes to retaining the shape, this product will surely impress you.
So, if you are looking for a lightweight quilt batting to use during summertime when you have some wonderful jelly roll rugs to quilt, then this is the one.
They've needle-punched it to perfection to make it the great option it is. It will be easy to use, thanks to its incredibly perfect size.
Highlighted Features
Perfect for summertime quilting
Doesn't shift or bunch
Allows the needle to get through easily
Suitable for wall hanging
Incredible shape retention
Things to Consider Before Buying Batting for Quilts
Choosing the right batting will decide how much success you will get out of your quilting projects.
Yes, all these products we talked about in our quilt batting reviews are great, but you need to know what makes them great.
In this section, we will reveal the secrets behind making the top-quality quilt batting.
The Perfect Size
It only makes sense that a big-sized batting will provide you with more usefulness than a small one. If you are working on a big project, a small batting will do you nothing but make you buy it frequently.
So, you need those large battings to get things done efficiently.
It wouldn't be wise to go for a large product unnecessarily. There's no point in wasting money buying too big batting for simple home projects. So, you need to figure out the necessity of the situation and act accordingly.
Most products will come with information regarding their size. Check it out and make sure it will be perfectly sized to get the job done.
Convenience
Since we are dealing with a product you will use frequently, it's needless to say that it should provide comfort.
You will find some products out there that do not require prewashing. They will provide much more convenience than others.
Some battings are machine washable. Going for such a product will save you time as well as effort. Otherwise, you will have to wash it every time you make a quilt.
If you don't follow the washing instructions that the manufacturers provide with the product, the chances are that you will end up damaging the batting. So, make sure you've got it covered.
A Moderate Thickness
If the batting is too thin, you won't get the warmth you are looking for. But, if it's moderately thin, you can cut and needle through it quickly. With the thick battings, the warmth is going to be outstanding.
However, cutting them won't be as easy as it is with the thin ones. Therefore, you need to go for the perfect thickness to get the best result easily.
While choosing the products for our article, we've considered this factor. You will find these battings to come with the right thickness.
Types of Quilt Batting
The market comes with many different types of batting products. Check them out and decide which one will suit the job perfectly.
Cotton
When it comes to materials of battings, the most popular option is cotton.  It makes the quilt incredibly soft, and that's something everybody wants. 
Now, softness isn't all that this material has to offer. It's highly breathable also. Therefore, buying cotton batting will be the way to go if you want the most comfort.
Polyester
Here's another great option if you want your quilt to retain its shape perfectly. The stiffness of this material makes it easy for the batting to hold on to its original shape. Also, it allows the batting to hold its thickness for a long period.
Polyester battings are more suitable for quilting cribs and beddings. Besides, these products are usually cheaper than cotton ones. They are also incredibly lightweight.
Needle Punch Batting
This is another popular option. The way they make these battings using a big number of needles is imposing. If you are looking for a batting that won't beard or shift even a little, this is the one you should go for.
These battings tend to be extremely durable and are substantial and dense. You will find this batting most useful for quilting blankets.
Bonded Batting
With this bonded batting type, you will find an adhesive on the sides that holds the batting fibers together. There will be very little shifting, or none at all, with this particular type.
Wool
This is the last but certainly not the least of batting types. In terms of comfort, this is the best batting option for quilts. You will find them awesomely warm.
If you want that wonderful spongy feeling, go for this. However, this type of batting costs a bit much.
Cotton vs. Polyester Batting: Which One to Choose?
These are the two most popular materials when it comes to quilting batting. If you want extreme softness, you should go for the cotton batting.
It will be a bit more costly than the polyester one. Then again, you won't find such breathability in polyester battings.
If you want to save some money, buying a polyester quilt batting would be the way to go. It will be reasonably soft, and its shape retaining capacity is high too.
You will find it consistent in thickness.  Therefore, it will make a great choice for your baby's crib as well as beddings.
Best Quilting Batting Brands On The Market
Here, we'll talk about the brands you need to check out.
The Warm Company
This brand came into existence back in the '70s. It wasn't batting products that the company made in the beginning. It started to produce those amazing battings a decade after that.
Then came that glorious moment when the warm and natural needled cotton batting mesmerized the world.
Today, there will be hardly any quilter who hasn't heard about this company. The brand does make those battings warm and comfy and introduces American cotton in its products.
Pellon
Pellon products are found everywhere. It would be impossible for you to look for batting to buy online and not come by any of this particular brand's products. It has been in the game for quite a while and is doing reasonably great.
It comes with a wide variety of battings. You will find all sorts of materials to be used in Pellon products. Be it machine or hand quilting, the brand makes those battings perfectly. Notably, its cotton battings are great.
Quilter's Dream
I always like the quality of the products this brand comes with. The softness and silkiness of its battings are unmatched. There will be hardly any batting that this brand hasn't come out with.
You've got to love the extremely soft cotton battings it manages to produce. Also, the bamboo, wool, and poly blend ones are quite impressive. The products made by this company are very environment-friendly.
Fairfield
Here's a brand that has been ruling the batting world since the '40s. Since it comes with the experience it has gathered in all this time, it's easy for you to trust it as far as the product's quality is concerned.
It started by making natural fibers. And the company is really good at it. You will find its fibers to be used widely in clothing and hats. This company also takes an interest in charity projects and things of this nature.
The Young family has been doing a great job running this top-class brand and presenting the world with great batting products.
Bosal
Bosal began its glorious journey of making top-quality battings almost a century back. With such vast experience, you would expect some incredible products from it. It will make you pleased with those battings, alright.
A great thing about this company is that it never gets the size wrong. Also, the way it makes the battings outstandingly soft is brilliant. During summertime, a batting made by Bosal will make an amazing quilt.
Frequently Asked Questions about Quilt Batting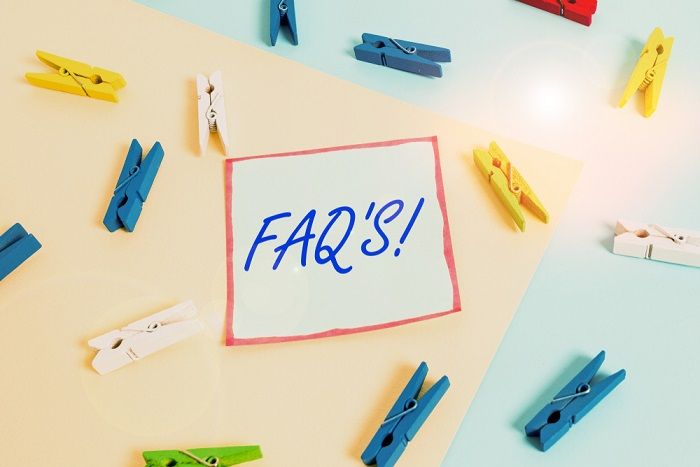 1. Do I need to prewash the quilt batting?
It depends on whether the batting is already prewashed or not. Many brands come with battings that are prewashed beforehand. With those, you won't need to wash it before quilting.
But, you need to do it with some products, for they shrink with time. If you don't prewash them, they will make the quilting difficult.
2. Do I need to wash the batting after quilting?
Yes, you need to do that. This is something you will have to do with all types of battings. Once you wash the batting, it's going to settle inside the quilt nicely. This way, there will be less shift and beard, if any.
Not washing the batting after quilting will create problems, such as bunching. Also, the quilt won't be as soft and comfy as you would want it.
3. Is it okay to iron cotton batting?
You can do that. Just make sure to place a cloth between the iron and batting. Thus, you won't burn the batting. Otherwise, the chances are that there will be mishaps.
If you iron while applying too much heat, the batting will lose its delicacy. So, you need to do it carefully. Using a dryer method will be another way to go about it. This way, there will be less chance of any mishaps.
4. Can I microwave polyester batting?
I wouldn't do that if I were you. We know that microwaves do not get along with synthetics at all. There's no point in giving your microwave a hard time with such a batting.
Instead, you should look for a cotton quilt batting for such purposes. Cotton won't have any problem going in the microwave.
5. Will wool quilt batting shrink once washed?
No, it doesn't shrink much. And that's the great thing about wool batting. This is the reason wool battings cost much. The way they retain their shape is impressive. You will find these battings extremely comfy, providing you with a spongy feel.
However, for having such a feature, they cost a bit more than any other type of batting. If you can afford to buy one, you will find it worth the money.
6. Is it okay to use batting for a potholder?
Yes, you can do that. I would suggest that you use three layers of cotton batting for such a purpose. Cotton is a great material for blocking heat. Using it will protect your hand in the best possible manner.
When it comes to polyester, you shouldn't use it in this case. It cannot block the heat as cotton does. It won't protect your hands and thus will be no good.
7. How do I learn to use quilt batting?
There are many ways to learn this fascinating thing. You can visit YouTube and see if there's any video about quilt batting.
Also, you can Google it and see if any website can help you with this. And last but not least, you can buy a good book about quilting.
Once you've learned the basics, you should start with small projects. Then with time, you will get there.
8. Is it easy to get rid of wrinkles?
It's too easy to remove those annoying wrinkles from the batting. All you have to do is use a dryer. Before you put the batting in, you will have to make sure that the batting is flat. Do it with your hands.
Once it's nicely flat, put it in the dryer. Dry it for 8-10 minutes. Keep in mind that you shouldn't apply any heat.
Final Words
It's time we wrapped things up. I hope the article was of help. We've tried to narrow things down as much as we could. The market cannot provide you with better products than these. Therefore, the best quilting batting has to be on this list.
But, I understand that decision making can still be tough. In that case, I would recommend any of the two battings from the Warm Company Batting that I reviewed. I was very impressed at the level of comfort they come with.
And, if you want to save some money, then the one from Mountain Mist Batting can be a great option. So, you need to set your preferences straight first.
You may want to read: