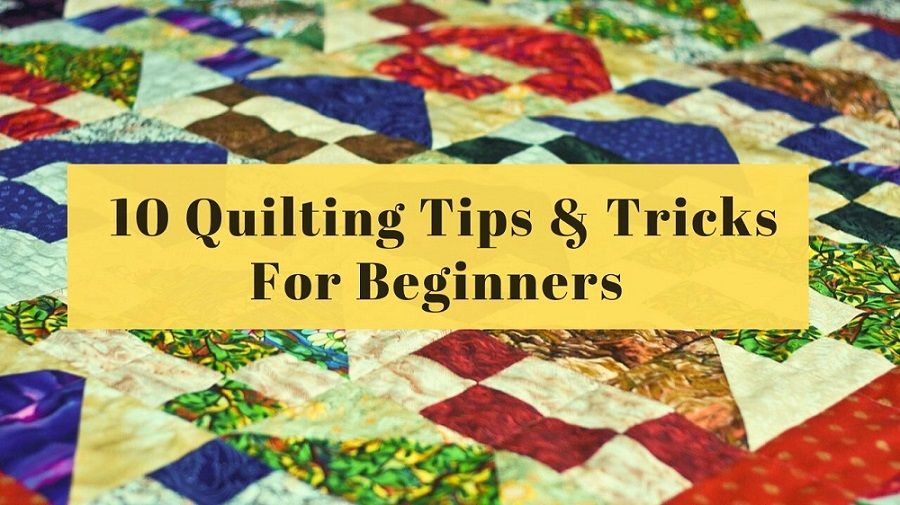 Quilting is an art that can be overwhelming at times but is also very rewarding. Every quilting project begins with a vision of creating something visually appealing. You simply can't wait to complete your tapestry masterpiece!
However, there is one problem. Quilting can be difficult and frustrating, even for the seasoned quilters.
It is very common to run into problems during the quilting process. The aim is to always get the best possible results, and make sure that the hard work you put in gets paid off at the end.
There are some easy workarounds to some of the issues. Knowing these will make your quilting simpler, faster, and better!
In this article, we will go through the top 10 quilting tips and tricks which will massively improve your quilting skills.  By using these tips, you will be able to master the art of quilting regardless of your skill level. 
Let's begin!
Top 10 Quilting Tips and Techniques
1. Prewash Your Fabric Before Quilting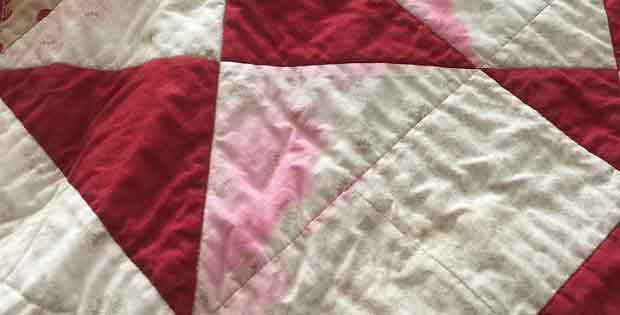 Quilting is a methodical process that requires focus and planning. Achieving the result you desire sometimes takes time.
As with all fabrics, you eventually have to wash your quilt after a certain period of time. So you give the quilt a good wash only to notice the fabric's color has stained the entire quilt! Why is that?
When the stitched piece of cloth contacts with water, it causes the dye to escape from the fibers and get transferred to the other parts of the quilt.
To prevent any color stains, simply wash the fabric thoroughly before stitching. It will remove any excess dye from the cloth.
2. Keep It Simple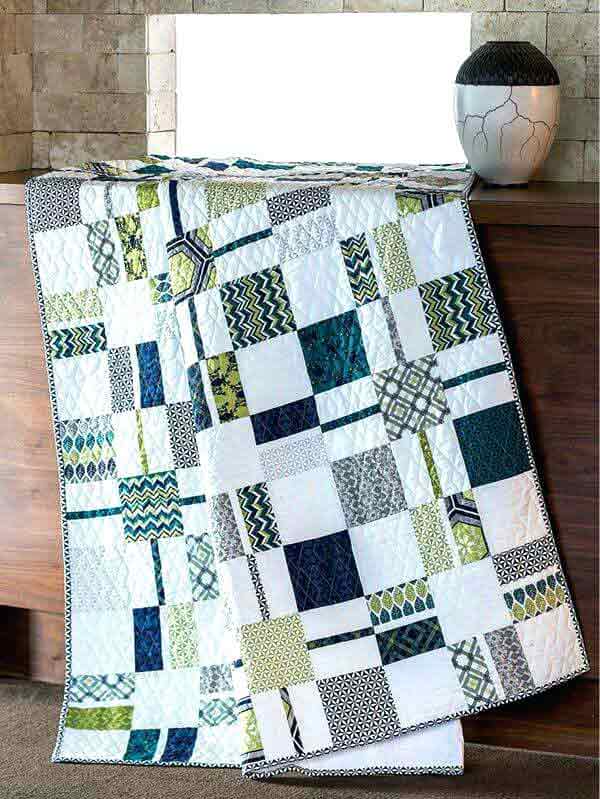 Ideas are limitless. You can create any designs as long as you know how to approach it. Quilting is often exciting but can be very difficult at times.
Creating complex designs and not having the right approach can lead to irreversible mistakes for beginners and intermediate level quilters alike.
If you are someone who is just starting, trying a new machine, or simply getting used to the process, try to create simple patterns.
You can slowly progress to more complicated patterns or designs. This way you will be less prone to errors and create wonderful quilts.
3. Fabric Quantity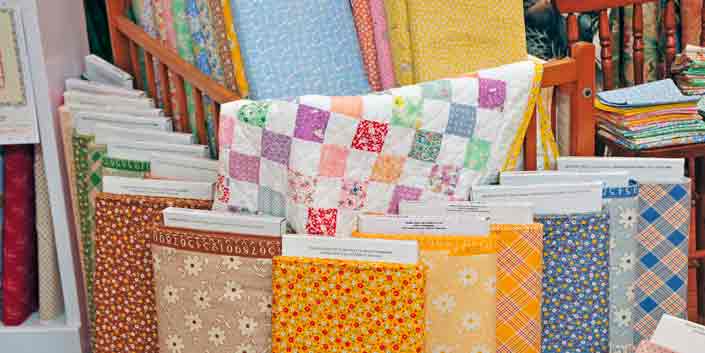 You will be quite surprised by how much fabric it takes to create even the simplest quilts. Estimating how much fabric is needed can be a challenge for itself.
You don't want to purchase too little of it which will run out quickly. That is why planning the project beforehand is key.
Make it a practice to purchase extra fabric. This will prevent you from making unnecessary trips to the fabric store whenever you run out of it.
Although it will cost a bit more, purchasing extra fabric will be beneficial in the long run as you can use any extras in the next quilting project.
4. Press The Fabric Properly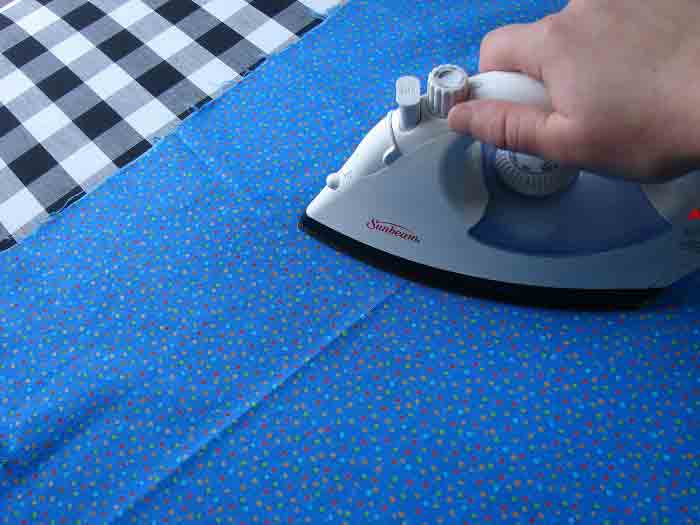 One of the most common issues we face while quilting is uneven fabric. This happens when the fabric is not pressed properly. Fabrics that are uneven have lots of wrinkles, this will cause you problems during the quilting process.
When pressing the fabric, you must make sure that they do not have any wrinkles or creases. Having these on your cloth can cause uneven shapes and lengths.
Also, pressing too hard to cause the cloth to stretch or even wrap around the edges. Press the cloth gently, and make sure all the corners are covered. If there are any stubborn wrinkles, straighten them with a bit of steam.
5. Stick To Certain Types Of Cloth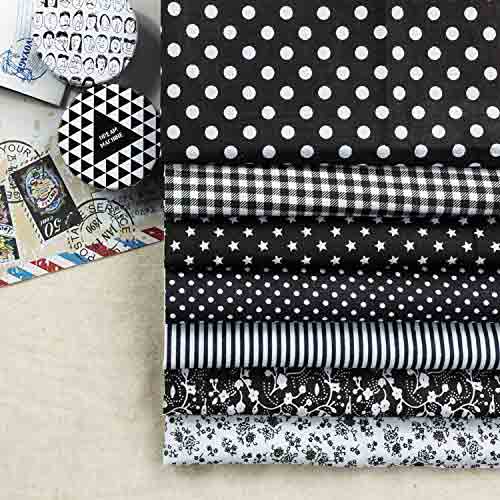 Different fabric exhibits different behavior. People often like to use the special cloth to make their quilt look and feel special. These can be silk, velvet, or knits.
The problem with using these materials is that they are very challenging to sew.  Although the materials are sewable, they need extra care and preparation methods when used.
The best practice is to use the type of materials that are easy to sew. This way you don't have to change your sewing technique very often. Also, try to limit the types of fabric being used.
This way you can maintain a nice consistency and also complete the project with ease.
6. Be Consistent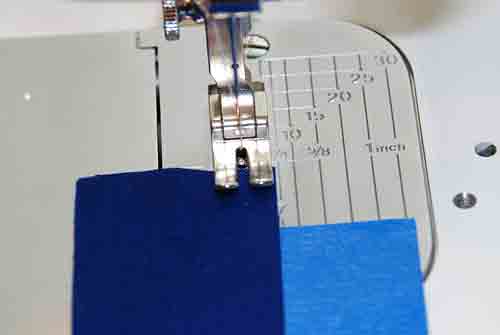 Consistency is the key to achieve the best quilts. The process of quilting is not just stitching multiple fabric blocks together. Without proper estimations and planning, you may end up making a quilt that doesn't have consistent patterns and is unpleasant to look at.
Proper care must be taken into consideration. You need to be consistent with the seam allowance. In most quilting guides, you will find that the seam allowance is about ¼-inch. If you follow this rule, make sure that the number doesn't deviate.
Even if there is a ⅛-inch difference in the seam allowance, it will make a huge difference in the quilt block.
7. Re-check Your Measurements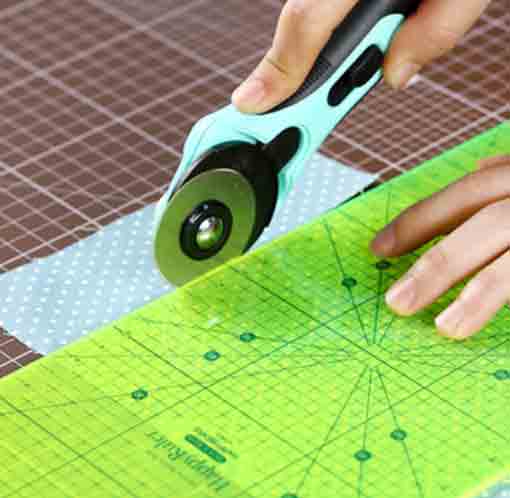 Take measurements is a crucial process. If you don't get the measurements right, there is a chance that the result will not be as aesthetically pleasing as you wanted it to be.
Also, the blocks might be cut too small or large, which will lead to a waste of fabric. The best practice is to measure your fabric blocks multiple times just to check if the sizes are correct.
You can measure once during the planning phase and once more just before you piece them. Cutting fabrics the right size will produce a quilt with patterns and give them an appealing look.
8. Select The Colors Wisely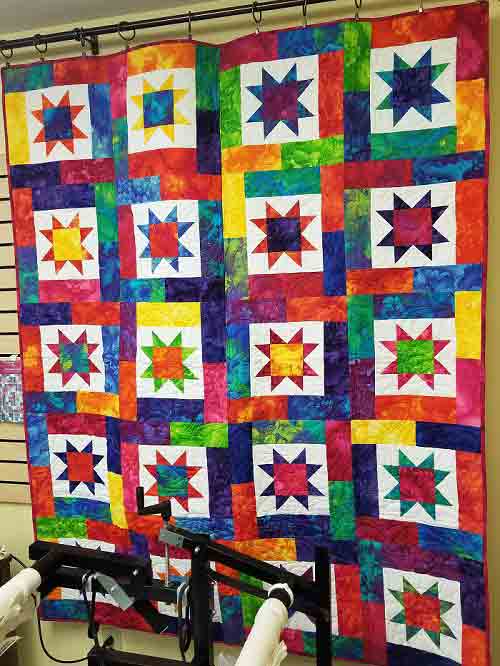 Sometimes when your work starts to take shape, you notice that the color combination doesn't compliment the quilt. Before you even start the entire process, it is essential to pick the right colors as not all shades work very well.
Fabric's colors are generally categorized into three types. These are light, medium, and dark. If you use multiple colors with each having a different hue, the design just doesn't work well.
Try to pick the colors carefully as it will have a huge effect on how the result looks. Use colors that complement each other to create amazing patterns and designs.
9. Maintain The Quilting Machine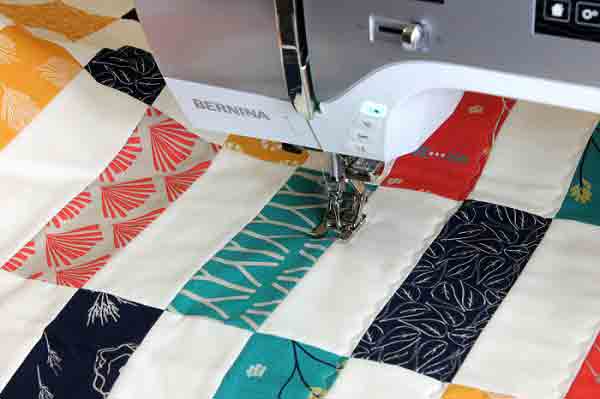 Cleaning the quilting machine is essential. You must clear any accumulated lint or dust that may cause jamming issues. Also, oil the bobbin case of the machine if it runs dry.
Cleaning the machine periodically will keep the machine running. It will also provide you with years of service. 
A machine that is thoroughly maintained and in great working order will reduce the chances of any unwanted errors. This ensures that you achieve precise sewing every time.
10. Change Dull Needles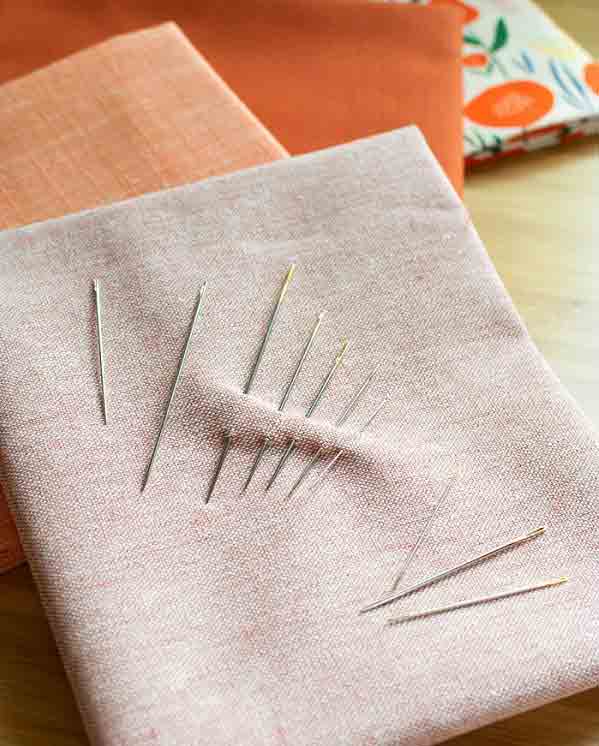 Replacing needles with sharper ones solves a lot of sewing problems. Using the same needle for a long period makes it blunt or dull.  Blunt needles do not pierce through the fabric very well.
It creates tension on the fabric and may potentially damage it. Sharper needles will penetrate the fabric easily. It also causes less skipped stitches and thread breaks.
Always keeps a set of needles nearby so you can instantly swap them if the old one gets dull. A good practice is to use a fresh needle whenever you start a new quilt project. 
On The Topic Of Quilting:
Conclusion
The tradition of quilting goes way back but the concept remains mostly unchanged. The most obvious change is the quilt design, which by today's tools is not hard to achieve. 
While quilting, we often run into issues that hinder our progress. This will, in turn, reflect on the result. In this article, we presented the top 10 quilting tips and tricks that you can use to improve your skills.
We hope that our tips helped you to overcome the difficulties faced during the process. Happy quilting!