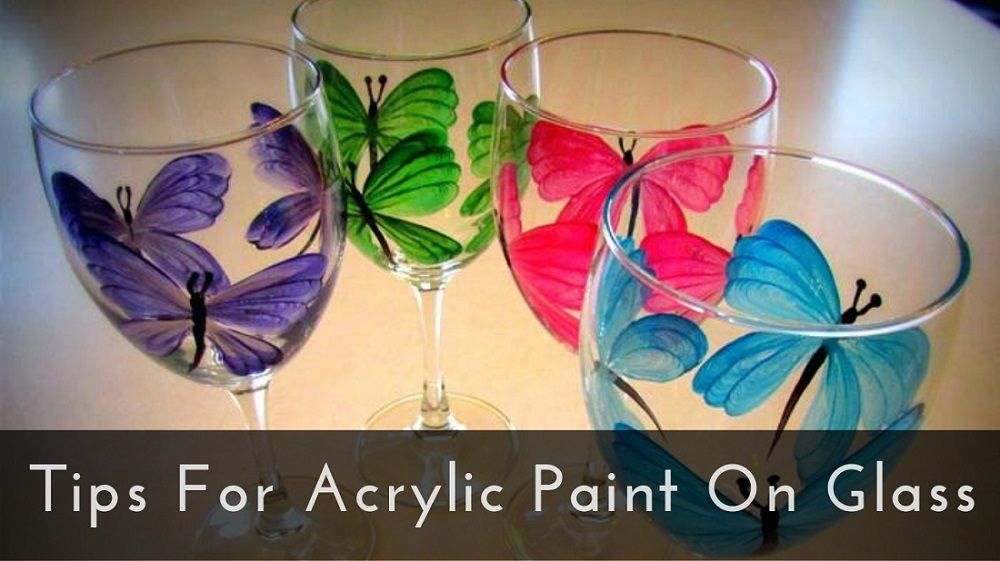 Can you use acrylic paint on glass? You can!
Having beautiful items is everyone's desire. When you have glass items like bowls, vases, and other glass ornaments, you can paint them with acrylic paints. This is a great way to unwind and have a good time.
The process of painting glass items is fairly easy, as long as you know how to go about it. We will look at some tips that you can use to get the best results with acrylic paint on glass permanently.
When you master this art, you will have unique decorative items for your home or office. You can make your surroundings brighter and more colorful with acrylic painting on glass.
Glass is smooth, and you should enjoy the painting process. This provides a great canvas, and the natural appearance of glass will reflect light on the colors. You should use acrylic paints to get the best results as they are easy to use on glassware.
Tips to Keep in Mind Before Painting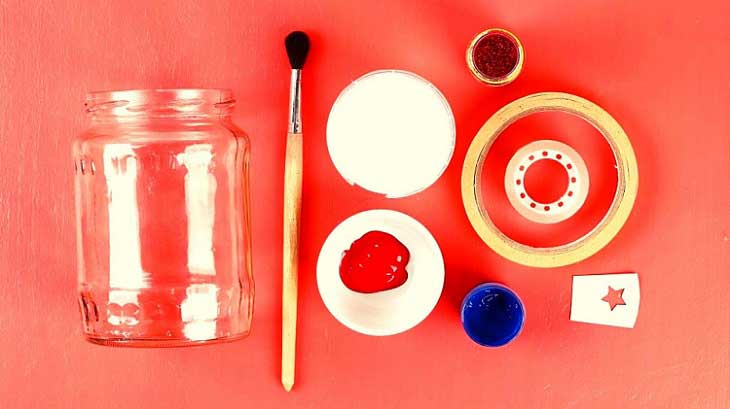 Before you commence the painting, you need to ensure that the glass item is clean and dry. This is one of the ways through which you will ensure that the paint adheres to the glass surface.
When handling the glass, it is advisable to wear gloves as there are natural oils on your skin, which may affect the glass surface.
You should make use of a soft cloth to remove any smudges on the glass and buff it.
These are some of the critical measures you should take as preparation for the painting task.
Stencils or Freehand Painting?
When painting glass items, there are a number of techniques that you can use. If you want to explore your creativity, you can draw random designs with your hand.
However, if you are looking for something more artistic, you should use stencils. There are so many different stencils, with various designs and patterns, which you can use.
As for the painting tools, you may use a sponge for solid shapes. If you want detailed artwork, then you should go for a paintbrush.
How to Pick the Right Acrylic Paint
One of the most critical steps is ensuring that you have picked the right paint. This is the only way to ensure that you have the best results. Here are some tips to help you choose your acrylic paint:
Start by determining the transparency and color range of the paints. Most acrylic paints are dark and opaque. Be sure to pick the paint that gives you a perfect finish.
Even if you have identified the color in the chart, check the true color before making a final decision.
Depending on the project that you have in mind, you will get to choose between washable and permanent acrylic paint.
The acrylic enamel paint will work perfectly for smooth surfaces, including glass.
With these simple tips, you should be able to pick the right paint. It is advisable to go for high-grade paints as they will give you an impeccable finish.
Having the right paintbrush is also critical to the results that you will get. The natural hair brushes will give you a perfect and smooth finish. If you want visible brush strokes, you should consider synthetic brushes.
How to Paint On Glass with Acrylic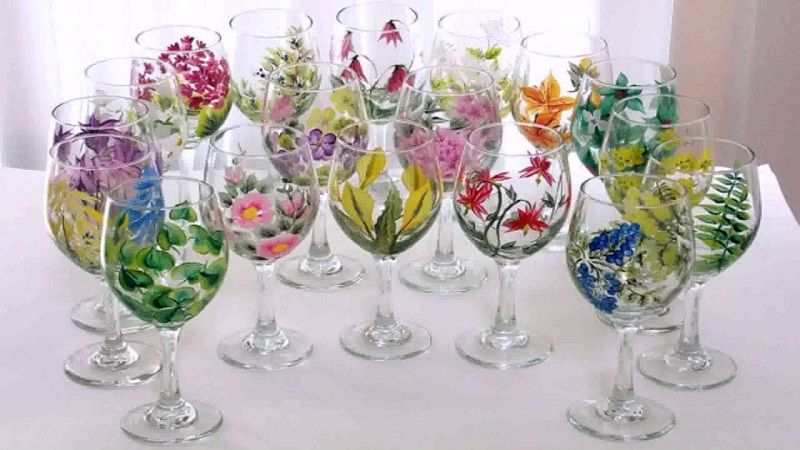 Once you have chosen the type of paint you want to use and gathered all the supplies, you can get ready for the painting project. Here are some of the main steps to take to have a successful project:
Step 1: Clean The Glass Surface
You should ensure that the glass surface is clean. Wash the surface with warm soapy water to remove all the dirt. Allow the glass to dry, and then use a paper towel and rubbing alcohol to clean any smudges.
Step 2: Create a Pattern on the Glass
Whether you are using your freehand or a stencil, have an outline of the pattern on the glass. This will serve as a guide and allow you to stick to the pattern. You can use tape to attach the pattern inside the glass.
However, if you are confident in your freehand painting, this is a step that you can skip.
Step 3: Start Painting
When all is set, you can commence the painting process. Apply the acrylic paint on the glass, following your outline. Once you have finished the painting process, allow about an hour before touching the surface.
How to Make Acrylic Paint Stay On Glass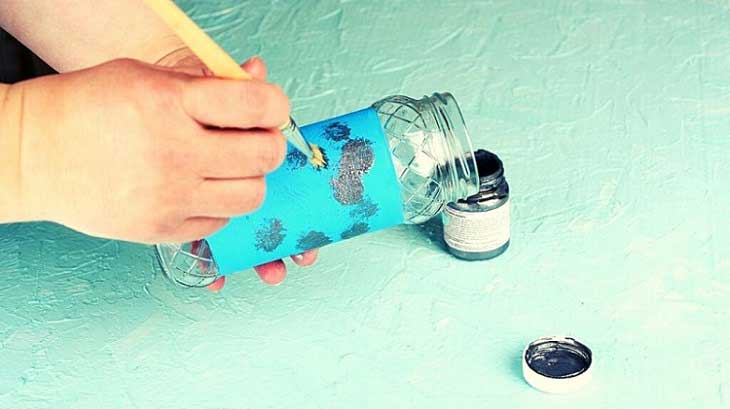 Now that you have finished the painting, how do you ensure that the paint does not come off? Here are some tips to enhance the acrylic paint on your glassware:
Once the paint is dry, place the glass in your oven
Preheat the oven and let it get to 350 degrees.
Bake the glass for half an hour and allow it to cool after baking.
Remove your glass and do not use it for at least 3 days
How to Maintain the Glassware After Painting
You now have a beautiful and unique glass with acrylic paint. Wouldn't it be great if it could last for a long time? It is important to read the instructions carefully to be sure about the cleaning process.
There are some paints that are dishwasher safe, while others can only be wiped with a damp cloth.
Cleaning the painted glass in the recommended manner is one of the ways to maintain it. You can also apply a clear coat of varnish to improve the longevity of the paint. However, this should only be used on decorative glassware.
Closing Thoughts on Glass Paint!!
With the option of painting glass, you no longer have a reason to endure the plain and boring glass surfaces. Whether it is your wine glasses, plates, windows, or any other glass surface, you can easily paint them with acrylic paint.
As long as you have the right paint and follow this guide, you can be sure that your design will last for a very long period of time. Go right ahead and create some amazing art with acrylic paint on glass.