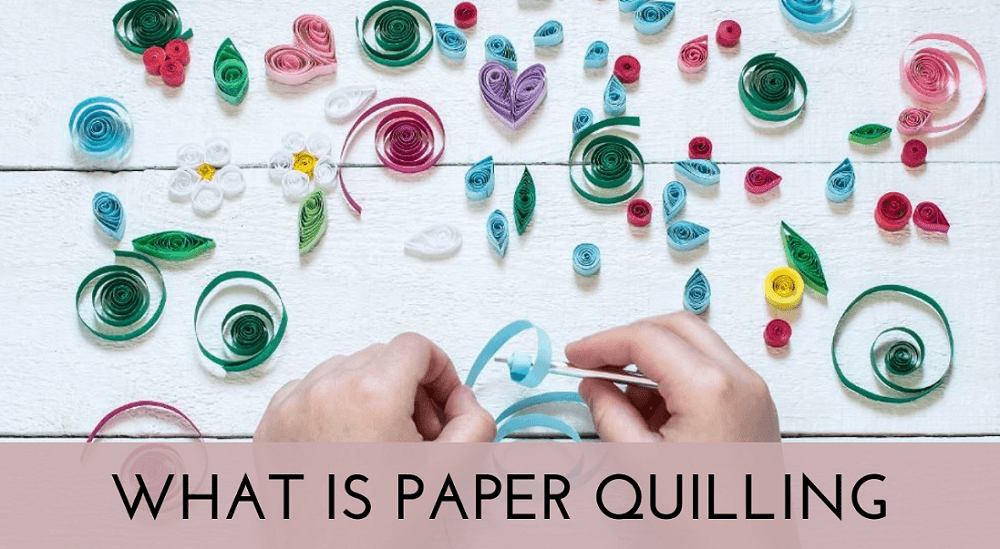 Are you a lover of matters art and decorations? Have you been seeking relevant advice and guidance? We are glad to let you know that you have landed on just the right page if you have answered either question in the affirmative. That is because our mission is to guide decorations enthusiasts of your kind of doing their job.
What Is Paper Quilling?

Paper quilling is an art which employs strips of paper to generate decorative items. It may be pursued as a hobby, pastime, or a full-time career. It has been existence ever since the paper was invented millennia ago. It is a great form of projecting the various inspirations and thoughts in tangible forms.
History of Paper Quilling
Quilling is also familiar as "paper filigree" paper art. This trade as has already been stated started a long time ago. As such, it is not possible to pinpoint with absolute certainty when exactly the trade was practiced for the first time.
Most estimates, however, point to the 13th Century as the possible starting point of this wonderful trade. The nuns in Europe would imitate the iron decorations which served as metallic ornamental decor in the various homes.
In 1970, it was resurged huge popularity again. And, day by day it spreads from Europe to America. Now, maximum quillers work for their self-satisfaction and some for selling their work.
Paper Quilling Tools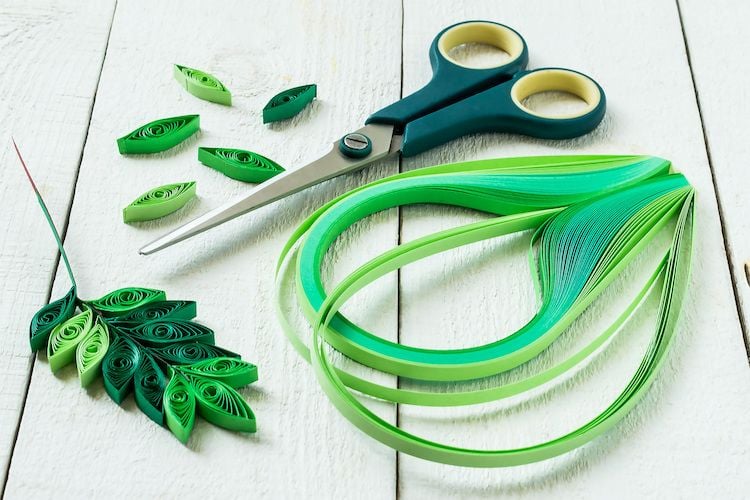 To be able to actualize this wonderful hobby or form of trade, various kinds of tools have to be utilized for the job. You need to acquire the technical tools-of-trade for the job. As a matter of fact, you can employ the ordinary knitting needles, toothpicks, and other gluing devices.
If you have to pursue it as a professional career, you definitely have to bring in proper tools and equipment. The following are the top examples of such tools:
Quilling Paper
These are papers that have been pre-cut and specially prepared for the tasks of quilling. These papers are available online or at the local crafts store outlets. They are advisable owing to their uniform dimensions and ability to cut down the crafting time.
Slotted Quilling Tool
As the name suggests, this tool mainly comes in the form of a slotted piece of metal. It possesses a handle through which you may insert your hands and a top in which to insert the various strips of paper. Its design is intended to facilitate the process of controlling and rolling the paper strips.
Needle Tool
The needle tool is basically a handle that has a comfortable grip on one end and a needle on the far end. It is this tool that helps you in applying the glue to the stripped portions of the papers.
It is hence great at assembling the various components of the quills together. You can also use a craft glue gun if you have.
Tweezers
In the course of quilling, you will have to grasp and hold the quilled shapes together as you apply the glue. The tweezers will come in handy at such times. They are basically tools that are shaped in the form of scissors and have tight grips that hold items firmly.
Quilling Comb
Quilling comb is another helpful tool for paper quilling. Maximum time people use hair combs for quilling. By using this comb you can easily make little loops for center design.
Circle Sizer
Needless to say, you will often have to obtain some measurements as you make your decorations. A specially designed ruler like the circle-sized ruler is absolutely essential at such times.
The ruler has numerous holes in its middle portion. You simply have to place your rolled paper coil into the hole to obtain the most accurate measurement possible.
Quilling Crimper
After quilling the papers, you definitely want to add some texture and decorations. The crimper tool will definitely help you to achieve this end. You may handle and engage it in various ways to achieve the desired ends.
Curling Coach
Generally speaking, this tool is pretty similar to the circle-sized ruler. You use it in conjunction with the other tools like the slotted tool to expedite the process of quilling.
Craft Glue
Lastly, comes the white glue. By far the most recommended glue is the ordinary PVA (Polyvinyl Acetate) glue. It is stronger, easier to apply, and dries faster. This is not to mention that it is readily available.
Quilling Board
Quilling board is another important tool. When you need more coils at the same size, then it'll help you. The circles of this quilling board will help you to keep all of your spirals at the perfect size. Also, at the right top corner, you can try various shapes of design.
Famous Paper Quilling Artists
Now that we have already known the basics of paper quilling, we now have to know some of the artists who have excelled in the trade. Below are some of the top artists to have made a kill in the sport:
Yulia Brodskaya
This is a Russian-born paper artist. He ventured into the art of quilling only recently in2006. She has nonetheless made a name in the art by making awesome patterns.
Her pieces of art are beautiful and quirky. They are so awesome that some of them were incorporated into the postal stamps of the United States Postal Services.
Ann Martin
Doubling both as an author and paper artist, Ann Martin specializes in the customized quilled marriage certificates. She also makes wedding invitation cards and another marriage-related décor.
She has a site in which she showcases her artwork. You may wish to pay a visit to the site to gain access to a full listing of her artworks.
Farah Al Fardh
Born and raised in the United Arab Emirates, Farah Al Fardh is a pace-setter in the field of quilling in the Arab world.
She, as a matter of fact, was the first to receive the coveted 'Certificate of Accreditation' from the Quilling Guild in the United Kingdom. She particularly specializes in the making of 3-d quilling sculptures.
Fascinating Issues About Paper Quilling
Generally speaking, quilling is a worthwhile activity. The following are some of the grounds that underlie this particular claim:
Great Simplicity
It is simple to actualize. You do not have to invest too much of your time and effort to learn the trade at all. All you have to do is familiarize the basic skills and techniques of the trade and there you have it! With a little practice and repetition, you will soon become an expert.
Economical
The various tools and materials that are requisite for this trade are generally cheaper to come by. They are also locally available. You do not have to spend too much of your time and effort to source them from afar off.
Highly Versatile
This is an art for everyone. It is great for the starters and professionals alike. It has not so stringent entry requirements and is thus a convenient undertaking. Moreover, this is an art you can engage in from just about anywhere!
Relieves Stress and Agony
If you are constantly stressed, this art is a great form of escaping the stressful situations. In the course of working the paper strips, you get to dissipate stress and the buildup of agony. This leads to a very relaxed and composed stature.
Stimulates the Brain
Lastly, the trade also contributes to the stimulation of the brain. This is due to the fact that it enhances the flow of blood in the body.
This way, you get to stay fresh, alert and in good shape. You may wish to try it out while studying to boost your focus and attention.
Conclusion
You may well have noted that the art of quilling is a great venture indeed. The numerous potential benefits it brings along are too many to ignore or treat with less seriousness.
This is why you are by all means advised to consider giving it a try if you have never. All the best as you get started in the field of paper quilling!