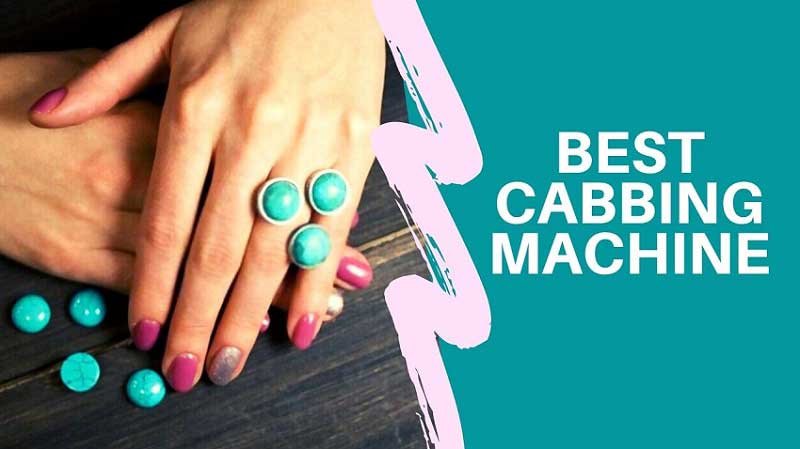 Ever wondered how the polished, colorful, and perfectly round stone in your bracelet or jewelry are made? The stones are known as cabochons and are made from gemstones.
Did you know that you can make cabochons at your home?
By using a cabbing machine, you can cut, grind, and polish precious stones into wonderful cabochons. Mastering the craft with this tool, allows you to create cabochons of various designs, and sizes. Also, by using this machine, anyone will be able to learn the craft.
Getting the best cabbing machine can be a bit tricky as they come at different price points. In this article, we will go through some top choices that are great for beginners and expert lapidarist.
Let's begin!
IMAGE
PRODUCT
FEATURES

Editor's Choice

Editor's Choice

✔

High-quality rock grinder and polisher

✔

Comes with 1800rpm powerful motor

✔

Adjustable water flow control system

✔

Value for the money

Check Price

Best Value

Best Value

✔

Heavy-duty ¼ horsepower motor with 800-3400 rpm speeds

✔

800-3400 rpm speeds deliver

✔

Rustproof and portable

✔

Easy to operate

Check Price

✔

350W powerful motor

✔

Speeds up to 10000rpm

✔

Suitable for cutting various materials

✔

Ideal for beginners

Check Price

✔

180W sturdy motor

✔

Top quality metal design

✔

Long-lasting

✔

Multipurpose uses

Check Price

✔

Motor power 180W

✔

8 inch disc diameter

✔

Rotate speed 2800rpm/min

✔

Easy to use

Check Price
What Is A Cabbing Machine?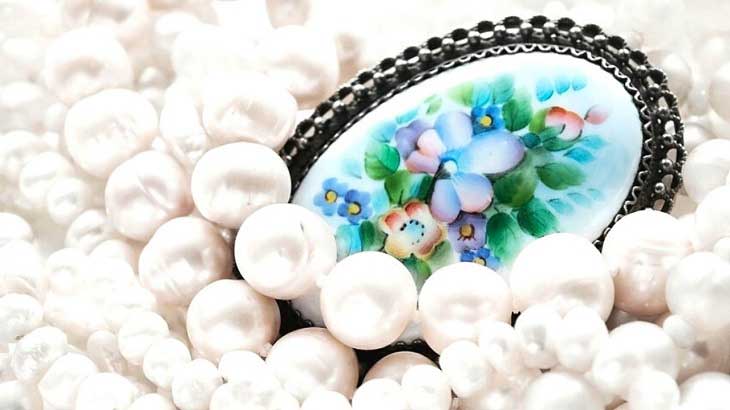 You might be thinking what a cabbing machine is or why it is called a cabbing machine. Cabbing is a process that is used in making jewelry. Cabbing is used to make cabochons. It is also called "cabs". The process is also used for cutting gems.
Cabbing is a popular process. The cabochons that are created are smooth-shaped gemstones. These gemstones are cut with precision and thoroughly polished into convex or rounded shape gems.  The machine can be used to create cabochons of multiple shapes. Ovals, hearts, rectangles are some of the popular cab shapes.
The machine itself is quite interesting. It consists of multiple components for grinding and polishing the cabochons. There are several steps that need to be followed.
With a little bit of technique and patience, you can use the machine to create amazing cabs. You can always buy premade cabs from the stores, but making beautiful custom cabochons is more joyful and satisfying.
Best Cabbing Machine: Our Top 5 Picks
1. CabKing 6″ Cabbing Machine
The CabKing cabbing machine is an excellent choice for beginners who are new to making cabochons. It is also perfect for pro-level lapidarist. It functions well and is very easy to operate.
The left shaft consists of two diamond resin wheels that are electroplated. One of the wheels is coarse, and the other is finer grit. The left side also has an electroplated diamond resin wheel. On the right side of the cab king machine, there are three diamond wheels that are electroplated as well. All the six wheels are 6" in diameter.
The unit comes with a water system that is adjustable. The cab king machine also includes a 30-watt water pump. The unit has an easy water draining system. You need two buckets.
One of the buckets will contain clean water that will be used by the pump. The other bucket is used to collect the dirty water that comes out of the unit.
The cab king machine is driven by a ¼ horsepower direct-drive motor. The machine provides a smooth and steady 1800rpm. The unit also comes with a syringe containing diamond paste.
It is a water-based carrier that contains a strong concentrate of high-grade diamonds. This gives the cab a glossy finish.
The unit also has stone trays that can be removed, hand rest for easy operation, splash guards, a booklet, and more. The cab machine has a built-in LED lamp. This makes it easier to see what you're doing.
The Cab King is one of the finest cabbing machine models for making high-quality cabochons. It can also be used to polish glass, metals, and other synthetic materials.
Highlighted Features:
Driven by a ¼ horsepower direct-drive motor.
Comes with six 6" diamond wheels.
The unit comes with an accessory kit.
Can be used to polish glass, metals, and other materials.
It is easy to operate.
2. Hi-Tech Diamond 8″ Slant Cabber
The Hi-Tech Diamond slant cabber is an affordable option that delivers excellent performance. It is ideal for those who don't want a pro model to start with.
The slant cabber is a great option for someone who feels uncomfortable while sanding. The slant design makes working easy as you can work while sitting. The product can be used to make all kinds of jewelry and high-grade cabochons. 
It is driven by a motor that rotates disks. The disks are designed to grind, smooth, and polish multiple types of rocks and minerals. This cabochon machine allows you to create free-form shapes and amazing cabochons. It is great for multiple gemstones such as quartz, jasper, opal, and more. You can also use synthetic gemstones and metals.
The machine is driven by a ¼ horsepower motor. A dial allows you to switch speeds between 800rpm and 3400rpm. The p comes with a kit that includes everything you need to get started. The kit consists of 4 electroplated diamond discs. The discs range from coarse to smooth grit. The kit also comes with a polishing pad.
The kit comes with a 2-gram syringe that consists of a diamond paste. This is a polishing compound that is used to give the cabochons a glossy finish. The machine has a clean water system which is easy to use. The machine comes with one clean and one dirty cup for collecting water.
If you are looking for a basic cabbing machine, this is the product that you should consider. It is inexpensive and works very well. Also, the adjustable speed makes this a great cabbing machine.
Highlighted Features:
The machine consists of a ¼ horsepower motor.
Comes with multiple accessories.
It has 4 electroplated diamond disks.
The speed can be adjusted.
Slant shape allows you to work while sitting.
3. Jewelry Rock Polishing Buffer Bench Lathe
The jewelry Rock buffer bench latte and polisher from beacon pet is an excellent machine for making cabochons of multiple shapes. It is inexpensive compared to other brands in the market and is packed with great features.
The machine comes with a dust-resisting motor housing and ball bearings that are lubricated. This makes the tool durable, and you don't have to worry about frequent maintenance.
In terms of size, the product is quite small. It doesn't need a huge workspace, which makes it convenient to relocate if needed.
The machine is precise and the speed is well balanced as well. It is compatible with up to 4-inches buff pads and standard wheels. It consists of two tapered spindles. They are attached to the ¼" motor shafts.
The product can be used for cutting wood, grinding jade, beeswax, and other materials. The machine has a power rating 350W, and 10000rpm. This is good enough for cutting gemstones and other similar materials. It is powerful for its size, yet the machine doesn't make much noise. It is great for cutting both small and large-sized gemstones.
The machine comes with a range of accessories that will be useful when making cabochons. It also comes with an easy to understand user manual, so everyone will be able to operate it.
If you are new to lapidary, this is the best cabbing machine for you. It is compact yet powerful and effective at cutting, grinding, and polishing gemstones.
Highlighted Features:
The machine has a 350W motor.
The compact size doesn't take much space.
Comes with a range of accessories.
Great for cutting small and large-sized gemstones.
Inexpensive compared to other brands.
4. WUPYI Professional Jewel Angle Polisher
The WUPI professional jewel polisher is a compact-sized cabbing machine that is inexpensive, and perfect for beginners and those who are experienced in cutting minerals or gemstones.
The machine consists of most of the important features that make up a great cabbing machine. It has a 180W motor, and the blades spin at 2800rpm. This is sufficient for most gemstones. The product also has a disk diameter of 6 inches.
The tool has strong components, so you don't have to worry about any part getting damaged easily. It is made using high-quality metals and is resistant to rusting. It has a flat grinding shape which makes it easy to work while standing.
The polisher is very stable. You can grind hard gemstones with ease. The motor doesn't make any noise.  The machine has a wide range of uses. You can easily grind, cut, and drill minerals and gemstones. The tool can also be used for polishing and scaling. It works well on stones, jade, gold, jewelry, and more.
The tool comes with all the required accessories that will come in handy when cutting gemstones. The shaft on the cabbing machine's motor is ½". You can use any pads or disks that fit this shaft size.
If you are looking for a compact cabbing machine that is stable, and relatively inexpensive, then this is a product you should consider getting.
Highlighted Features:
It has a compact shape.
The product hasa 180W motor.
It is stable and doesn't make much noise.
Inexpensive compared to other brands.
It is built using high-quality metals.
5. TBVECHI Jewelry Polishing Grinding Machine
Looking for a cabbing machine which is compact, yet powerful? Well then the jewel polishing grinding machine by TBVECHI is worth checking out!
Powered with a 180W motor, this compact cabbing machine can be used to create amazing cabochons from small to largely shaped gemstones. It is an excellent tool for someone new to making cabochons, as well as experienced lapidarist. 
This cabochon machine is great for cutting multiple types of gemstones. It is suitable for cutting jade, amber, and other stones. It is also very easy to operate. It is constructed using good quality metals. It is also heavy for its size. This makes it very stable even at high speeds.
The tool has a disc diameter of 8″. It comes with all the necessary accessories needed for your cabbing work. You can easily cut, grind, and polish gemstones of multiple sizes with ease. The flat grinding shapes make it easy to operate. You can simply work while standing.
The quiet operation is also what makes this machine amazing. The product has a manipulator that can be polished easily. It can be adjusted according to your needs. This makes the cabbing process flexible and simple.
The cabbing machine is great in terms of operation. It will increase your productivity significantly. The quality of the tool and the inexpensive price makes this an excellent cabbing machine.
Highlighted Features:
The machine is very sturdy.
It has a wide range of uses.
Powered with a 180W motor.
The flat grinding shape makes it easy to operate.
It is made using high-quality materials.
What To Look For Before Buying A Cabbing Machine?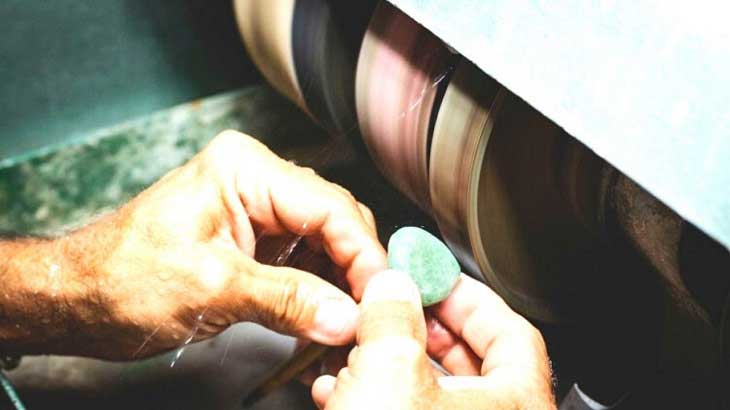 Design
How you want to operate the cabochon machines is a factor that you might have to consider. Some machines have to be operated whilst standing.
Slant cabbing machines are designed in a way that allows you to sit down while you are working. It is ideal for those who feel uncomfortable to work while standing.
The size of the machine is also something you might have to think of. If you have a limited workspace, then you have to go for a smaller cabbing machine. 
Features
The more features the machine comes with, the better. For instance, some cabbing machine allows you to switch between speeds.
This will come in handy when cutting different types of materials. Not all lapidary machines have the same features. Get the product that fits your needs.
Blade Size
As you probably deduced from the cabbing machine reviews above, there are two common blade sizes used in cab machines, 6" and 8".
Larger diamond wheels spinning at the same speed are going to cut the stones faster. Larger wheels will also have a bigger spacing between other wheels.
Cabbing Machine Maintenance Tips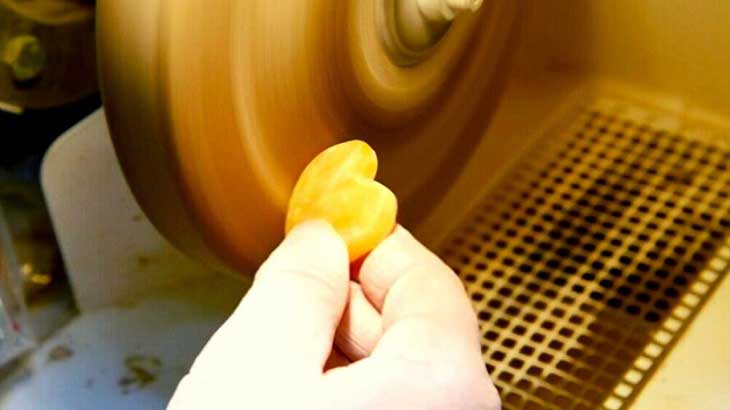 Just like any other tool, maintaining your cabbing machine is very important. Even the best cabbing machines will require regular maintenance. Maintaining the machine with frequent checkups ensures that it works without any issues.
Here are some maintenance tips for your cabbing machine-
1. Changing The Wheels
The diamond wheels wear out eventually. You might not efficient cabbing work from wheels that are starting to wear out. The wheels can be bought separately.
2. Keep The Machine Clean
The machine will be exposed to a lot of dirt during operation. The dirt may collect over time which needs to be cleaned. You can simply use water to wash the dirt off the machine. You can also detach the parts and clean them individually.
3. Check The Water Pump
You should always check the water pump to see if it is running properly. During operation, water is sprayed so that the stone stays clean.
If the water pump isn't working properly, there can be an inadequate supply of water, which can make the cabbing process difficult.
Cabbing Machine FAQs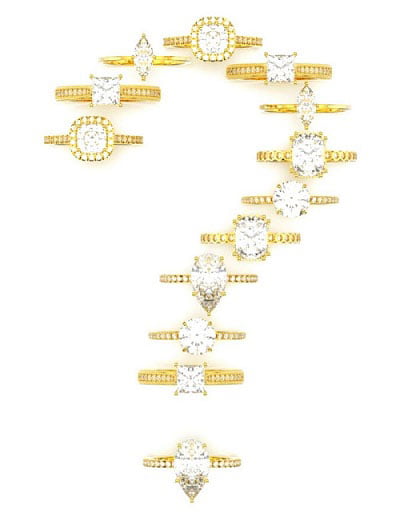 1. What Is A Cabochon Used For?
Cabochon is a type of gemstone that is used for making jewelry.  They are suited for making bracelets, earrings, necklaces, and more. Cabochons are also used to make custom keyrings, frame decorations, and for other projects.
2. Does It Take A Long Time To Create A Cabochon?
The time taken to make a cabochon depends on multiple factors. One of the factors is the hardness of the material. The equipment you use to create cabochons will also affect the time.
If you are using a slab of gemstone that has already been precut, you simply have to trim near to the edges of the material. If the material you are using is hard, it can take more time to cut. Using a cabbing machine, it would take approximately an hour to create the cabochons.
The process of making cabochons might seem a bit difficult. With patience and technique, the process is surprisingly very simple.
3. In What Shapes Do Cabochons Come In?
Cabochons come in multiple shapes. They usually come in oval and round shapes. Cabochons can also be square, hearts, hexagonal shapes, and more.
4. How Much Does A Cab Machine Cost?
The price of cab machines varies according to the number of features they have, quality, model, as well as the brand name. The machines can cost from $100 to $1000. 
If you are new to making cabochons, it will be best to get an inexpensive cab machine. They have all the basic features you need to get started with cabbing.
5. Do The Machines Come With Instructions?
Cabbing machines can vary in terms of designs. It can be difficult to get started with the machine. Most cabochon machines come with detailed instructions on how to set it up.
You may also find manuals that pictures which makes the setup process even easier.
Final Word
Cabbing is one of the most widely known ways of cutting gems. It has been increasing in popularity over the years. It is an enjoyable process that anyone can do, given that you have the right equipment and the right mindset.
By getting the best cabbing machine and using the right techniques, you can make amazing cabochons at home.The process takes patience and creativity. Although you can purchase pre-made cabs, making them yourself is much more fun. 
The products we have reviewed are some of the finest cabbing machines available on the market. We hope this guide will help you find your ideal machine. Happy cabbing!
Related Articles: