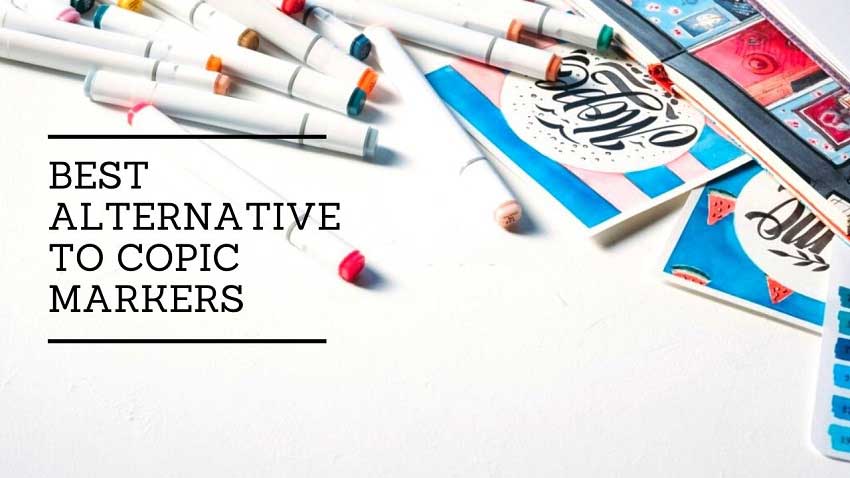 The colorwork of Copic markers is absolutely stunning to see. Since these markers came, the art community warmly welcomed them, and still now highly precise the vivid colors that the markers provide.
However, when you check for the price, you realize that these aren't cheap to buy. In fact, some of them are quite expensive.
But you just got an interest in artworks using these Copic markers. Thankfully, there are cheaper and better alternatives as well.
The best alternative to Copic markers will provide you with pretty much the same color contrast, vividness, and other factors like the original ones at a very reasonable price point.
IMAGE
PRODUCT
DETAILS
 

Editor's Choice

Editor's Choice

✔

72 Dual-tip markers

✔

Non-toxic

✔

Alcohol-based Ink

✔

Easy to Blend without streaks

Check Price

Premium Choice

Premium Choice

✔

48 drawing markers

✔

High Quality

✔

Double-ended for versatility

✔

Worth Buying

Check Price

Best Value

Best Value

✔

40 vibrant colors

✔

Quick drying

✔

Dual-tipped design

✔

Ideal for beginners

Check Price

 

 

✔

51 colorful Markers

✔

Color-coded caps

✔

Fine and broad twin tips

✔

Easy to use for all

Check Price

 

 

✔

100 colors set

✔

Seamless Blending

✔

Awesome versatility

✔

Works On Most Surfaces

Check Price
Why Do You Need Copic Alternatives?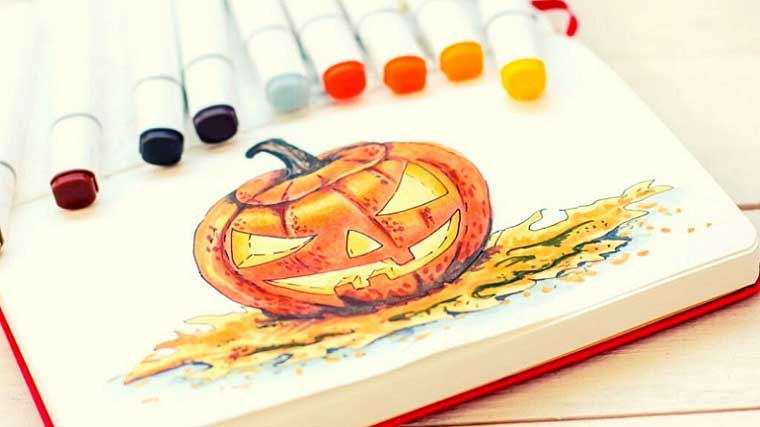 The first and foremost reason why people look for Copic alternatives is due to the high price or original ones. Whenever a beginner sees the price tag, it would easily discourage the individual from buying.
Another reason that encourages people to Copic markers alternatives is because of pretty much the same coloring experience similar to expensive markers.
If you are to closely compare the quality of both the options, you will not see much difference. Or having slight differences that cost way less makes a strong appeal to artists.
Beginners would always look for the most cost-effective option to start the journey with. So, when you use a Copic alternative, you are paying much less, but getting quite similar or decent coloring results.
Best Copic Marker Alternatives Reviews
You no longer need to spend time doing the overwhelming research. I have done it already and come up with the top 14 alternative suggestions that perform very similarly to the original ones.
1. Bianyo Classic Series Art Markers Set – Editor's Choice
The first Copic marker substitute is a set of 72 markers from Bianyo. These are alcohol-based great quality permanent markers that create low odor and toxic-free colors.
Unlike typical Copic alternatives, these don't smudge while coloring. So, you can get excellent smudge-proof and waterproof colors on pretty much most surfaces. Both the PP made barrel and cap of these markers are durable and provide long service life for your convenience.
To adapt versatility, each marker comes with dual tips. The broad 1-7mm chisel quickly covers areas on the papers and other surfaces well. On the other end of the marker, there is a 0.7mm fine point nib to create detail and more delicate lines as per your artworks require.
Both the material of the marker and nibs are of high-quality. So, you get similar to Copic markers premium feelings while using these alternatives.
The deal includes a durable thick black canvas bag that holds all 72 markers well. Moreover, the caps are color-coded so you can organize and find them easily when needed.
You can draw, highlight, or blend colors to create designs, landscapes, renders, and other artworks. As the colors are waterproof, you can expect to get a long life for your all creative and eye catching works.
Highlighted Features:
71 colors with 1 colorless blender
Alcohol-Based permanent markers
Great quality and vivid colors
1-7mm chisel and 0.7mm dual tip
Color-Coded caps
Non-Toxic and waterproof ink
2. Prismacolor Premier Art Markers Set – Premium Choice
This box of 48 colors comes with a comprehensive and wide range of colors for pretty much every drawing you make. Each marker inside the box features double-ended drawing fine tip and fluid brush for convenience.
You will be able to draw sharp and precise lines and thicker, thin, or varied lines with a single stroke.
Due to its advanced dye-based ink formulation, the markers provide rich and well-saturated colors with superior blend-ability.
The colors look stunning to eyes, and you can hardly notice differences compared to original Copic markers. Its brilliant ink combination is formulated for effortless and smooth flow.
In many cases, markers ruin all the effort by flowing inconsistent inks. This will not happen to these markers. Its single source of ink assures you of much better color consistency similar to original ones.
Colors come at a consistent rate from both the ends. There is an anti-roll cap to keep the markers in place for convenience. Both adults, teens, and kids will find great joy in coloring their artwork using these markers.
This set of 48 Prismacolor markers comes inside a black carrying case with a zipper closure. You can conveniently carry it with you and securely store them anywhere you like.
Highlighted Features:
Double-Ended fine and brush tips
Alcohol and dye-based enriched colors
Single ink source ensures color consistency
Anti-Roll caps to keep in place
Wide range of 48 colors for coloring projects
3. Ohuhu Alcohol Brush Markers – Best Value
With these 40 primary colors, you will be able to show off your skills in drawing, sketching, designing, coloring, and many more aspects. You don't need to spend on expensive Copic markers, where pretty much the same color effects can be achieved using much less expensive markers like this one.
Whether you need to create broad coloring effects, covering large areas, or create more delicate and detailed lines, its double-tipped head will get you versatile services. Creating both thicker and thinner lines will become much easier once you get these brush end pens.
The pack includes 40 vibrant and well-saturated colors with 1 colorless blender. These inks are highly pigmented to provide you almost the same color results similar to Copic markers. The colors don't fade away easily. Your excellent artwork will be as it is for a long period.
You can blend and mix different colors without any smudges and blotches hassle. Its high-flowing alcohol ink ensures you get smoothly delivered ink once the nibs touch any surface. Your paintwork will dry quite faster compared to other markers.
The markers are long-lasting, you can draw up to 984 ft. without worrying about emptying the colors. There are color-coded caps for each marker for you to quickly and easily find when needed. The carrying case is a great convenient accessory from the company.
Highlighted Features:
40 primary color markers
Highly pigmented vibrant colors
Fast-Drying effects
Create great blended overlays
Double tipped markers to add versatility
Long-Lasting fade-resistant inks
4. Shuttle Art Dual Tip Art Markers
You can enhance your artistic skill using these art markers from Shuttle Art. The pack includes 51 markers of a wide range of colors that you will find fit for pretty much all coloring projects.
These are dual-tip markers with 1mm pointed bullet nib and 7mm broad tip. The tiny 1mm end comes great for making tiny thinner lines, sharp designs, texts, or anything that requires precision. Whereas, the 7mm end is ideal for quick coverage as well as other artistic purposes.
All the markers are triangular-shaped which feels comfortable and easy to hold with fingers. Unlike cheap plastic markers, these will not slip off of your fingers that easily. This shape also prevents them from rolling off smooth surfaces as well.
For your convenience, the markers come with stamped color-code and name on caps. So, finding the right marker among 51 will not be much time-consuming.
If your color projects require you to blend and overlay the colors, the markers can get you to manage to do so without any issue. The colors blend and overlay to create stunning effects. You can also continue blending on an already applied color without ruining it. There will be no streaking on the marker paper whatsoever.
All the colors are alcohol-based dye ink that produces vivid colors. You will find the colors dry very fast.
Highlighted Features:
Pack of 51 vivid and well-saturated markers
1mm bullet tip and 7mm broad tip for convenience
Triangular shaped design
Blendable ink
Color-Coded caps
Comes in a lightweight carrying case
5. Caliart 100 Colors Alcohol Markers
This alcohol-based markers pack can further enhance your artistic soul when it comes to improving your drawings, sketches, writing, designing, etc. As the colors are waterproof, you don't have to worry about fading or discoloration issues regarding water damage.
Like the rest of the other Copic marker dupes on the list, this one also assures you of its smooth flowing of ink. No matter whether your color projects require you to color on papers, CDs, stones, woods, and other surface materials, you will find the markers to deliver rich and vivid colors all the way.
Among its 100 colors, you will find the perfect one as your coloring projects require. There are homogenous colors for you to color areas that need a combination of similar colors. To organize all the markers properly, the caps have color-codes mentioned on them so that you can find the right one quickly.
There are both broad chisel and fine pointer nibs for you to color no matter what the projects require you to do. The broad ones are ideal for quick coverage, whereas, the tiny tips do a great job for fine details and writing purposes.
Unlike cheaper ones, Caliart makes no compromise when it's about showing off and enhancing your artistic skills. All the color markers are of highly pigmented and vibrant inks that are quite similar to original Copic markers. You can color and blend at the same time without any smudges.
Highlighted Features:
100 great color combination markers
Alcohol-Based vivid and high-pigmented colors
Allows to draw and blend
Broad and finer twin tips
Color-Coded caps
Waterproof colors
6. Keebor Advanced Alcohol Art Markers
Why spend a few hundred dollars for Copic markers when you can get its close alternative without even spending half of the price? From its wide color collection, you will find this 80 colors alcohol marker package to be enough for most coloring projects.
For a versatile and convenient coloring experience, you'll get both 1mm and 6mm tip alcohol art markers. With its broad tip, you can conveniently cover large areas quickly.
Also, the finer tip is for more detail, finer, and precise drawing, highlighting, and writing. So, basically, the markers will meet different using purposes at the same time.
You can draw a more accurate line with superior color blending control, and a flexible smooth paintbrush.
Whether you are about to use the colors for anime, designing, drawing, illustrating, writing, or other purposes, you will find its high-quality inks to be very colorful and vibrant. The pigment of the ink seems quite similar to the original Copic markers.
If your color projects require you to blend colors, you will find it creating beautiful overlay effects out of the color combination.
The barrels of the markers are ergonomically designed for your comfort. Also, the caps have color-codes so that you can organize and find markers easily and conveniently.
Highlighted Features:
Universal 80 color markers
1mm and 6mm dual tip for versatility
High-Quality pigmented waterproof ink
Vibrant colors
Ergonomically designed with color-coded caps
7. Artify Artist Alcohol Based Art Marker Set
Whether you are looking for a cheap Copic marker alternative for product layout design, fashion design, normal art, or reading and highlighting purposes, this 40 colors pack from Artify can be a great deal to grab.
The pack comes with 40 vibrant colors that are much different from each other. There are all the primary colors available that you would require for drawing, sketching, illustrating, designing, writing, and other purposes. You can blend its unique white color with any darker ones to create customized colors effortlessly.
All the colors are alcohol-based dye ink, and rich in pigment. You will experience smooth and consistent ink flow regardless of the color projects you work on. Also, when it comes to writing, the markers allow you to write smoothly on various types of paper.
With the 7mm chisel tip, you will be able to cover areas with colors quite efficiently. Also, in areas that require bold and broad coloring, the tip works well there. Its 1mm fine tip perfectly does its job when more precise and thinner lines are required. The double-end style will be much convenient for your projects.
The markers got a triangular shape that allows you to hold them easily and comfortably for a long time. Markers will not roll off from smooth surfaces due to this unique shape.
Also, the caps of the markers got color-codes for you to be able to find colors easily and quickly whenever you need them. The deal includes a plastic carrying case with a holding handle to carry the markers with great convenience.
Highlighted Features:
Alcohol-Based vibrant colors
Blendable using the white marker with darker ones
1mm and 7mm double-tip design
Color-Coded caps
Triangular design
Consistent ink flow
Comes in a plastic carrying case
8. Lemouchet Twin Marker Pens
This 170 color markers pack from Lemouchet can be the best Copic marker alternative for your artistic soul if your artwork involves a lot of colors. All the primary colors are available in it that you would need for drawing, sketching, illustrating, designing, and other purposes.
When you need to color any area or highlight or underline precisely, you will find its 1mm tiny tip to be great at meeting such needs. Also, its 7mm chisel broad tip will get enough coverage for larger areas of your art. With its dual-tip combination, you can create various styles, patterns, sketches, etc. effortlessly.
Unlike cheaper ones, Lemouchet used high-quality permanent pigmented inks that have richer color saturation. You will notice the colors to provide you with smooth, clean, flawless permanent inks. It's also non-toxic; thus, child-safe. Compared to other inks, this one dries quite faster.
You can expect each ink to last long enough to draw you up to 325 meters. So, it's not cheaper like Copic markers that fade away within a short time.
For your drawing purposes, you can blend the colors, and produce great vivid-looking custom colors. Even if you use it for writing or highlighting purposes, you will find the ink smooth enough to allow you to write comfortably. The caps got color-code on them so that it becomes easier to organize and find for you.
Highlighted Features:
168 primary colors
Great alcohol-based permanent ink
Rich in color and well-saturated
Faster drying time
Long-Lasting ink
Color-Coded caps
Convenient carrying case
9. Winsor & Newton Promarker Brush
Finding the best Copic alternatives can be overwhelming as the quality of dupes isn't satisfactory in most cases. Luckily there are markers like Copic as this one that can deliver you original alike color performance and satisfaction.
Like the original ones, these markers are also designed as having dual tips that offer you great versatility in your drawings. With the help of its broad chisel nib and flexible brush nib, you can create bold and colorful strokes and finer detail without wasting much time and effort.
The company used high-quality durable alcohol-based inks that provide you with an incredible color selection range and exceptional vibrancy. You can flawlessly draw, sketch, and write without facing any steak coverage hassle.
Whether the color project is on paper, glass, wood, plastic, or acetate, you can perfectly blend and overlay the colors as per your thought is limited to. The effects on your sketching, drawing, illustrating, or other artworks will be visually stunning.
You got no worry regarding smudges and blotches as the colors are highly pigmented. All the artwork you will make using these colors will keep its tonality and vibrancy for longer, it will not fade that easily.
For easy organizing and access, the caps of the markers come color-coded inside the box.
Highlighted Features:
High-Quality alcohol-based inks
Beautiful, vivid, high tonality streak-free coverage
Dual tips for convenient work
Blendable and overlays on different surfaces
Fast-Drying ink
Long-Lasting true vibrant colors
10. ARTEZA Everblend Art Markers Set
This alcohol-based pigmented ink is one of the best alcohol-based markers you can find in the market within this price range. Its 120 primary colors will be more than enough for most coloring projects regardless of the surfaces.
The thing that makes these markers different is their replaceable tips. When the old tip is no longer usable, you can just pull out the older tip and replace it with a fresh tip easily.
Compared to the rest of the others, this one is pretty economical as you don't have to throw the markers away.
Its fine tip comes great for precise, finer, and more delicate lines, drawings, and letterings. Also, there is a larger chisel tip that allows you to draw thicker and bolder lines.
Covering large areas with the chisel tip is also quite easier. The dual tip feature enhances the versatility of the markers.
This Copic marker substitute got highly pigmented alcohol-based markers that can provide vibrant and rich colors. For your coloring needs, you can also blend the markers to create custom shades, overlays, freestyle shadows, and whatnot.
These color makers perform great on surfaces such as paper, glass, plastic, wood, and more. Whether it's regular drawing, anime, illustration or interior design, you will find the colors pretty soothing to the eyes.
Highlighted Features:
High-Quality pigmented inks
120 wide color combination
Finer and broad dual tips design
Tips are replaceable
Blendable and creates perfect overlays and effects
Color-Coded caps
11. ADAXI Skin Tone Markers Set
If you draw a lot of portraits, you will find this marker pack to provide great-looking colors to your creations, which will be quite similar to original Copic markers.
With its 30 color skin tone marker, you will find all the primary colors to complete most of your coloring projects as well as drawings with great perfection.
For wider strokes, markers got a chisel tip that also does decent jobs at quick coverage. If you are to fill larger areas on paper, broad tips will do it efficiently. Also, the markers have a medium rounded tip on the other end, which is specially made for more detailed and delicate artworks.
Whether you are about to get these markers for coloring, sketching, drawing, designing, rendering, or highlighting, the colors will be vivid and well-saturated on pretty much all art surfaces.
There are also options available for blue tone and gray tone for your convenience if you want a complete set of collections for doing all types of coloring artworks.
Unlike cheap Copic dupes, these markers deliver smooth and bold colors that are quite easier to mix and blend. If you are to create look blended effects, you are good to explore with these colors.
The included plastic carry case is ideal for carrying these markers, and also protects the inks from drying. As the caps are all color-coded, you will not need to spend time finding the right one needed for your coloring projects.
Highlighted Features:
Great quality alcohol-based inks
Non-Toxic
Smooth and bold vivid colors
Dual tip markers for versatile use
Ideal for various types of artworks
Convenient casing protects the inks from drying
12. Memoffice Dual Tips Alcohol Markers
If you are looking for a perfect alternative to expensive and overpriced Copic markers, these 80 color markers can be a great inexpensive deal for your bucks.
Like other markers on the list, markers of this set also come with a dual-tipped design to ensure versatility in your artworks. There are broad tips to quickly cover larger areas, and also to draw wider lines.
On the other end of these markers, you will find a fine tip that does an excellent job to draw and write more delicate things.
Typical Copic dues smudge while drawing or writing. But, with its high-quality inks, you will not face such issues whatsoever. This fast-drying alcohol-based formula is free of blotches as well. You will be able to get a smooth and right amount of inks to complete your coloring projects.
You can easily blend and mix to create stunning overlay effects. Making custom colors is fun once you have these color markers. You can further enhance your artistic skills and experience using these alternative Copic colors.
Whether it's for letter writing, drawing, sketching, crafting, posters, landscapes, etc. you will find these markers to produce excellent vivid colors. The quality will be pretty much similar to the original ones without spending much.
There is a portable carrying case that prevents the inks from drying. All the color-coded caps make it quite an easy task to find the correct colors among many options.
Highlighted Features:
80 beautiful color markers
Alcohol-Based fast-drying inks
Smudges and blotches free
Nice looking saturated colors
Great blending ability
Color-Coded caps
13. UGUI Dual Tip Marker Set
If you underestimate this market set just because it comes at the last position, you wouldn't make a proper judgment on the overall quality and features of these markers.
For finer detail work and precise lining, the markers got 1mm tip. On the other end of the markers, there is a 6mm wide broad tip to quickly cover larger areas. You can also draw wider and broad lines with its wider tip.
All the markers got exquisite and wear-resistant nibs that helped to discharge evenly. Unlike cheaper ones, there will be no pungent smell and toxic chemicals whatsoever.
The overall drawing and writing experience is pretty similar to the original Copic markers. Its alcohol oil ink comes smooth and flawlessly out of the ink reservoir. You can delicately change the colors.
When it's about reconciling, the performance will satisfy your artistic hunger. The colors are also much easier to impose on different surfaces.
To make you feel comfortable while holding the marker, it got a triangular shape. Also, all the markers are made of environmental-friendly PP material for convenience.
The colors are of high-quality pigment ink that lasts longer and doesn't fade away easily. You can blend the markers to produce your desired customized colors to add to your amazing artwork.
All the caps of the markers got color-code with name on them for you to easily organize and find the right color whenever you need it.
Highlighted Features:
Made of high-quality pigmented ink
Vibrant and long-lasting colors
Blendable and mixable to create amazing overlays
Dual tip marker sets for convenience
Triangular shape design is comfortable to hold
Color-Coded caps
14. MinCHI257 Alcohol Brush Markers Set
The biggest benefit of having a wide color range of Copic markers is that you will not face any color shortage no matter how colorful the color projects that you mostly dealing with. With these 168 alternative Copic markers, you will find the perfect colors like Copic sketch markers that your artworks require to look absolutely stunning.
You will be able to make attractive drawings, sketching, highlighting, and more. Both kids and adults will find great joy coloring with these markers.
Due to its high-quality alcohol pigmented inks, designs, landscapes, renders, etc. look amazing. You can hardly notice any differences between these and Copic markers.
The wider nib of the marker is about 3 to 6mm, which is perfect for broad and thicker drawings. Also, the tip is wide enough to provide quick coverage on larger areas.
On the other end of its double-tipped design, there is a 1 to 2mm thin tip for more delicate and thinner lines.
You can mix and blend the colors to create amazing overlays and custom color effects. There will be hardly any reason for creating custom colors. Still, if you need to create some, you will find the inks cooperative enough to get you the right color effect that you want.
For your convenience, there is a carrying case for all 168 markers. All the markers got color-coded caps for you to easily find any marker without wasting much time.
Highlighted Features:
Alcohol-Based non-toxic markers
168 wide color range
Vivid and natural mixing effects
Double tipped markers for versatility
Color-Coded caps
What to Consider When Choosing a Copic Alternative?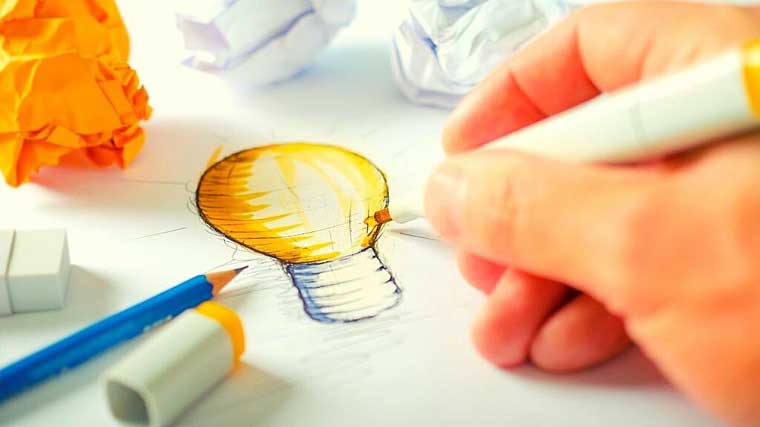 Copic markers are best for their exceptional color tonality, vivid saturation, and great ink quality. There are tons of alternatives to Copics, but only a few of them are found to provide similar color quality as well as drawing experience.
If you don't think it's legit to spend a few hundreds of dollars, where you can buy less expensive great quality Copic alternatives. The following guide will help you to identify and differentiate good-quality markers from cheaper ones.
Tip of the Marker
Copic markers come with double tips; so do the alternative ones. This particular feature serves versatile purposes for artists or writers.
There are two different types of tips at both ends of a marker. One end has a chisel tip for wider marks, whereas, there is a fine tip for delicate lines. Some also include brush tips.
Tip Shape
Color markers come with dual tips of different shapes to serve different purposes. You need to determine the reason why you will be using the markers, and look for a set of markers to meet your requirements.
Chisel tip creates wider and broader lines and drawings for both writing and coloring purposes. With fewer strokes, you can cover large areas without wasting much time and effort. Chisel end tips are generally measured from 6 to 7mm.
This allows you to draw or create sharp and tiny lines. Areas that require precise, delicate, and sensitive artworks, you need a finer tip for such reasons. This end of the marker measures 1mm to get you the possible thinnest strokes on the art paper.
The brush tip is common in Copic markers. Drawing or scratching with brush nibs requires skills and expertise. Strokes can be made of different widths. Coloring seems quite flawless and much easier if you know how to properly stroke with a brush tip.
Alcohol or Water-Based Ink
The quality of your artwork depends on the type of ink used in markers. Copic alternatives are primarily made of alcohol and water-based inks.
Alcohol-Based
These markers provide stunning colors. As far as color vibrancy, saturation, tonality is concerned, alcohol-based inks are the best alternative to Copic markers. These markers are the most long-lasting ones.
Apart from that, alcohol inks are non-toxic and dry much quicker.
Dye-Based
Dye-Based paints, on the other hand, aren't as vibrant compared to its competitor. Also, you need to empty the ink to prevent the ink from drying inside the reservoir.
Ink Characteristics
Quick-drying time is preferable, but don't pick up markers that dry up within a few seconds. In case if you accidentally mix the colors, there will be no way for correction.
Be sure to buy markers that don't bleed. Otherwise, when you will write or draw lines, there will be overlapping in your art surface.
Another thing to consider is whether the inks are well-pigmented or not. Inks that provide darker shade are considered as good quality ones.
Ink Flowing
The markers shouldn't have a poor flowing rate, and nor should they have a higher flowing rate to that extent that causes ink bleeding. Poor or less flowing inks fade out easily, and these are not long-lasting ones.
Blending Ability
You might need to create custom colors. Inks of good quality with the right amount of flowing rate will allow you to blend and create cool and desired overlay effects. So, the markers should blend smoothly and dry quickly to attain the level of perfection.
Refilling Capacity
Most expensive Copic markers allow the users to refill, which is a great money-saving option as you don't need to buy replacements.
However, there are not many Copic alternatives that offer this feature. If you get one of these, it will save you a lot of money. But, buying cost will be more than typical non-refilled markers.
Frequently Asked Questions (FAQs)
1. Why are Copic markers so expensive?
Answer: Compared to other color markers, Copic ones are quite expensive. The additional cost is believed due to its highest quality, long-lasting, hassle-free flow of alcohol-based inks.
2. What are the cheapest Copic markers?
Answer: Copic markers cost as high as a few hundred dollars and as low as $5-$10. However, cheap and inexpensive ones aren't great for good drawing and artwork. These come with poor quality ink with poor or too much ink flow that can ruin your piece of art.
3. Are Ohuhu markers as good as Copics?
Answer: Both these markers come with dual tipped, great colors, and a good ink flow rate. However, if you compare head to head, you will notice the Copics deliver richer colors.
But, considering the huge price difference, Ohuhu still provides great vivid and well-saturated colors. If you are not a professional, you will not feel much difference.
4. What is so special about Copic markers?
Answer: Using Copic markers, you can lay much thinner and water alike colors that are made of great quality pigment. Unlike conventional ones, these don't streak while drawing. The ink stays properly wet and lasts much longer than other markers.
Oil-based paints are the best among all paint types due to their quality. The same goes for Copics as well.
5. Do Copic markers fade?
Answer: Unfortunately, Copic markers fade over time, but these are not lightfast. After a couple of years, you will notice substantial changes in your art pieces. One of the ways to preserve your great piece of artwork is to scan it and print it out using archival ink.
6. What paper do you use with alcohol markers?
Answer: Cardstock-made papers show great results when it's about alcohol markers. Also, you can use copy paper, textured paper, and other stock paper with a good amount of grain that helps to soak up and spread the ink quickly.
Check our favorite marker paper right now!
Final Words
For beginners and most enthusiasts, the best alternative to Copic markers will bring great value for the money. Cheaper options don't always mean you have to compromise the quality.
The Copic alternatives on the list are of great quality alcohol-based inks that can add elegance and enhance your artistic skills.
Related Buyer's Guide:
What are the best coloring markers that don't bleed through?