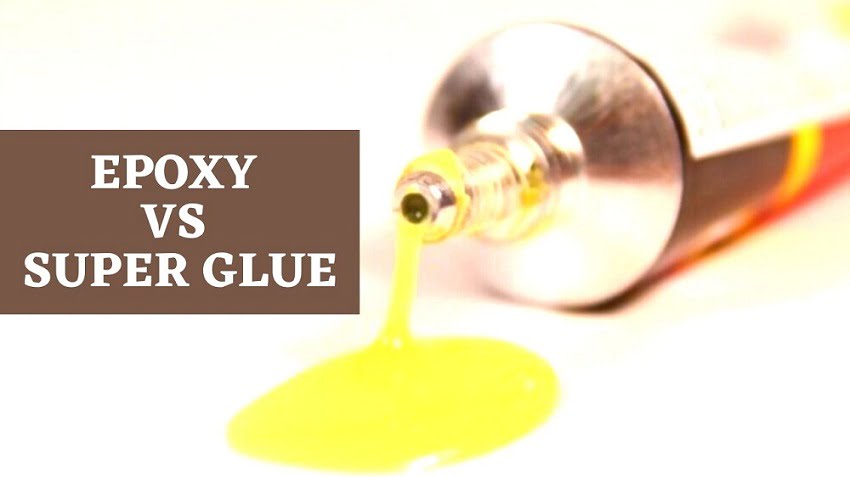 Be it creative crafty sessions or hardcore commercial projects, a good adhesive is essential in every household and office space.
It not only brings two separate items together, but also ensures that the bond between them will remain intact for years to come. As a result, it also plays into the reliability of your brand.
Among the adhesives typically used, Epoxy glue and Super Glue easily score among the most popular ones. Even though they look similar to many, their features are actually quite different! To know more about these two common adhesives and their properties, let's compare epoxy vs Super Glue!
What is Epoxy Glue?
Epoxy glue is the commercial name for polyepoxide. It is one of the most versatile and strongest forms of adhesive found nowadays. As a result, the range of its application also expands over different interests and industries. From DIY to building commercial items, you can use it to put together many elements.
In terms of formation, epoxy glue is prepared by combining epoxy resin and a hardener. These two ingredients are kept in separate containers and then mixed in equal parts using a double syringe. The resulting two-part adhesive is obtained after the pot life is over, which can extend from minutes to two hours.
When this time period has ended, you will still need to wait for a few hours until the glue has reached its maximum strength.
Advantages Of Epoxy Glue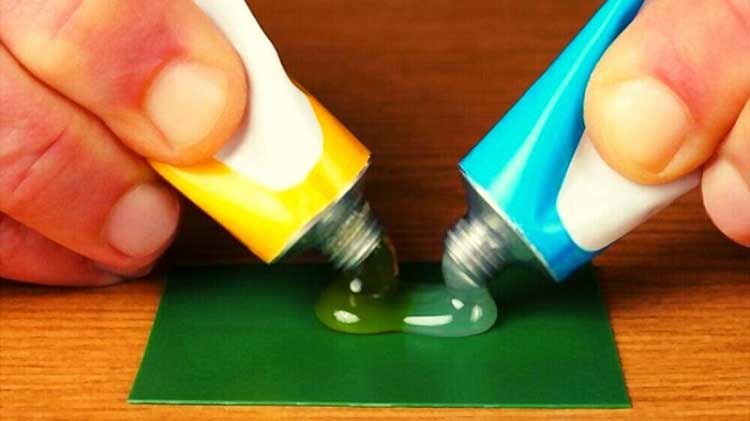 Strong
Epoxy glue is considered to be one of the strongest adhesives you can find in the market. The level of this strength varies according to the ratio of hardener and epoxy resin in its preparation.
Using more hardener will result in stronger adhesive. Even though this may extend the drying period, the resulting glue will last for a longer time as well.
So if you are not in a hurry and want to achieve higher strength levels, you can increase the proportion of hardener in the mix.
Waterproof
One of the most convenient features of using epoxy glue is its resistance to water. Because of its waterproofing capabilities, you don't have to worry about your glued object being wet or submerged in water.
This glue can maintain its hardness even underwater which makes it highly reliable for repair and manufacture.
Different Finishes
Regular adhesives don't usually offer more than one color or finish to choose from. However, when it comes to epoxy glue, you don't have to settle for only one shade!
You can choose from white, transparent, and metallic finish varieties which allows you to finish your project without compromising with its aesthetic!
Versatile Application
Although epoxy was primarily designed for application on non-porous surfaces only, it can actually work on other substances as well.
You can use this glue on a wide range of materials including marble, metal, glass, wood, masonry, and ceramic tile.  As a result, it can help you to fix problems with almost any object.
Disadvantages Of Epoxy Glue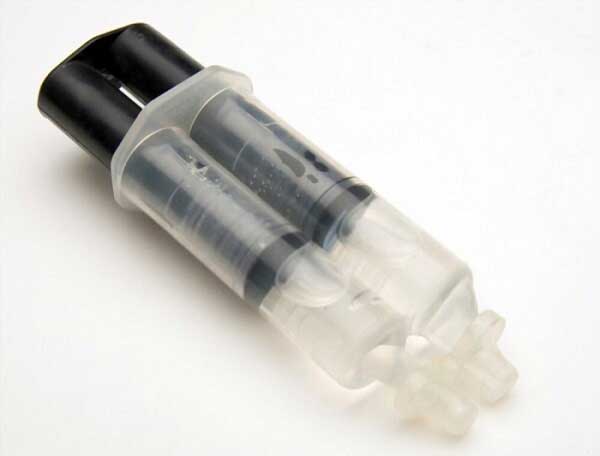 Safety Issues
While solid epoxy resins are usually safe and non-hazardous as a material, liquid epoxy resins can be very harmful. It can cause irritation in your eyes and skin.
Besides, it can be highly toxic to aquatic animals. The glue can also be slightly flammable since the epoxy liquid is usually flammable in nature.
Preparation Difficulty
Mixing the two ingredients in correct proportions to prepare the final epoxy glue before applying can be a little tricky for those who have never done something like this before.
So you may want to ask a professional or an experienced individual to help you with its preparation for ensuring proper results afterward.
What is Super Glue?
Super glue is generally more popular with the global public. However, Super Glue is mainly a brand of adhesives rather than a variety of it.
This product is mainly a kind of cyanoacrylate compound that attaches two surfaces utilizing exothermic reactions. It reacts with the material or surface you applied the glue on and then releases heat for sticking the two objects together.
You can find this watery or gelatinous glue readily available in tubes. Just like other varieties of cyanoacrylates, this too acts very fast and manages to form a decent bond between the two surfaces involved.
Because of its speedy results, Super Glue is used heavily in medical, industrial, and household sectors.
Advantages Of Super Glue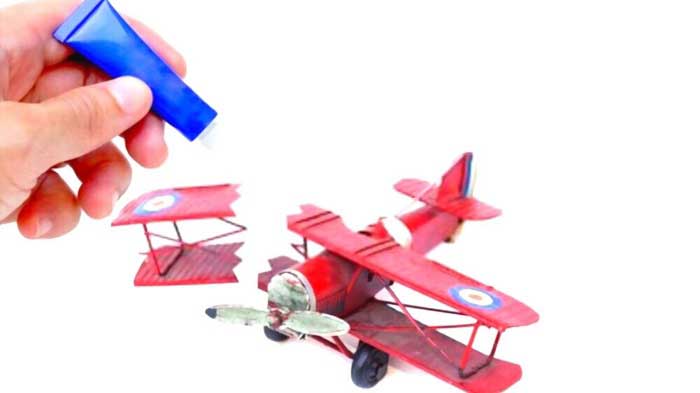 Instant Bond
Cyanoacrylates like Super Glue work very fast which will surely help the ones who repair or manufacture items for a living. The adhesive manages to build a bond between the two surfaces in an instant.
Besides, the amount required to do this job also reduces if you use Super Glue instead of other adhesive varieties.
Ideal For Non-porous Materials
This glue is an ideal choice to be used on almost any non-porous surface. It works the best on objects made of substances like metal, glass, plastic, stone, wood, paper, and other similar common materials.
So if you work with such surfaces most frequently, you can surely pack your storage with Super Glue.
Easy To Use
Since Super Glue always comes in containers bearing a range of specialized applicators, you can use it almost anywhere and at any angle!
This makes the job much more convenient since you don't have to struggle anymore to insert the adhesive, no matter how narrow or awkward the target surface is.
Fast Drying
You can find Super Glue in mainly two forms of gel and liquid. Between them, the liquid variety can successfully get through the cracks of your surface and dry up faster than the gel variety. As a result, you can complete the tasks faster with liquid glue.
On the other hand, gelatinous adhesives cause less dripping and provide more control. So you can pick either one for your project based on its requirements.
Disadvantages Of Super Glue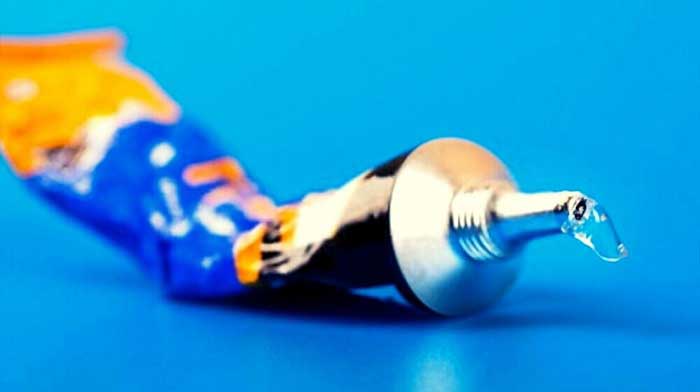 Safety Issues
The exothermic reactions of Super Glue surely help their application speed. However, this heat can also be the reason for horrible accidents if you are not careful enough.
A drop or more of it mistakenly dripping on your skin can cause painful injuries and burning. You will need to immediately soak the injured part in warm soapy water and then use an acetone-based nail polish remover to soften the glue. After the area has dried up a little, remove the glue with a nail emery board.
Material Limitation
Super Glue cannot be used on fabrics or fibrous materials like cotton, wool, and leather. Combining the two can lead to a powerful and rapid exothermic reaction causing serious burns or releasing harmful white smoke that irritates eyes. 
Additionally, it will not stick to wet or porous surfaces either.
Comparing Super Glue Vs Epoxy
Applications
When it comes to applications, epoxy glue is often used for bigger projects because of its impressive strength. In addition to being an adhesive, this glue is also used for coating metal and insulating electronics. There are other industrial applications for epoxy glue as well.
On the other hand, Super Glue is usually used for smaller projects like the assembly of little components. Other applications of this adhesive include surgery and wood finish.
Materials
Super Glue is ideal for common materials like metal, stone, wood, paper, plastic, glass and ceramic. It should not be used on cotton, wool, or leather. Besides, this kind of adhesive is harmful to use on items that will be used in the microwave or dishwasher in the future.
Epoxy glue can be used on a wide range of non-porous materials including marble, glass, metal, wood, ceramic tile, and masonry.
Although it can be used on most fabrics, its use can make the item look wet and make the cured portion rock-hard. The original color of this fabric can also change or get darker.
Strength
Both Super Glue and Epoxy are among the stronger adhesives available in shops nowadays. However, their levels differ significantly.
While epoxy ensures a high level of structural strength, Super Glue provides extremely low shear strength. To put it simply, the bond made by Super Glue may break up due to off-angle stress but will resist direct pulling.
In contrast, epoxy glue can fill up gaps or cracks the best and maintain that solid area with its impressive strength.
Ease Of Use
Comparatively, it is a little easier to use Super Glue than epoxy glue. You can build a bond of decent strength with a small amount of this instant glue. It comes in handy containers that can reach tricky spaces easily.
Epoxy adhesives can also come in such containers but take a long time to prepare before use.
Cleanup
It is easier to clean up Super Glue than epoxy. In both its solid state after hardening and liquid state right after application, the Super Glue can be removed using acetone or gamma-butyrolactone (GBL).
On the other hand, epoxy becomes very hard after it dries up which makes it almost impossible to remove. When it is still raw, you can try cleaning it up using either white vinegar or acetone.
Health Effects
Both of the adhesives come with their own share of safety issues. You need to be careful while using either of them. Super Glue can start irritating your nose, throat, and eyes. It can also suddenly combust if you apply it to wool or cotton.
Epoxy glue can lead to allergic reactions and irritation in eyes or skin. It is also flammable in its liquid form and harmful to aquatic animals. So remember to use eye protection and rubber glasses while using any of them.
Bottom Line – Which One is For You?
The right choice between epoxy vs Super Glue is actually the one that will be used more often in your projects. This may depend on your own preferences or the ones of your regular clients.
Although both Epoxy and Super Glue can be used on some materials, epoxy seems to be the better choice for fabrics since Super Glue can combust spontaneously in contact with them.
Epoxy is also known to provide higher strength to the product. However, Super Glue is easier to clean up and apply on tricky spaces. So find out which one of these aspects will make the biggest difference for your business or your hobby to settle on the right choice.
Related Articles You May Also Like:
Our expert tips to fix uneven epoxy resin