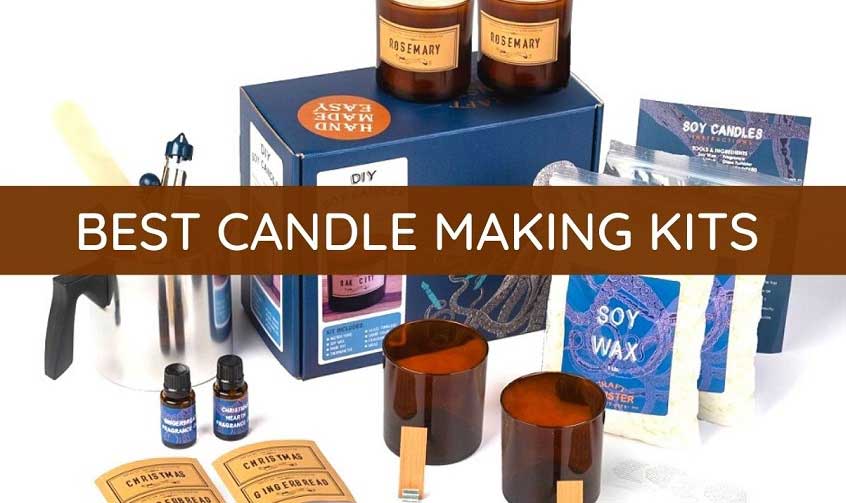 For many people, there's nothing better to receive or give a gift like candles. Candles can lift our mood, add color to the room, or light things up when there's a power cut!
Who would have thought that a simple thing like a candle could have all these important functions! If you could make your own candles according to your wishes, that's even better!
Plus, you can also pick your favorite essential oil and add that to create customized candles, meant to give out the fragrance that's closest to your heart.
Working with your hands to create something you cherish will give you satisfaction beyond imagination. It's the perfect exercise to gift yourself and your loved ones with something that has your personal touch in it.
If you are wondering how to go about making candles, then read on to discover the best candle making kits out there!
Why Make Your Own Candles?
There are lots of benefits to making your own candles. The following are the main ones.
Economic Benefits
There are a couple of ways by which candle-making can prove to be economical. When you buy the raw materials in bulk, you pay less per unit and therefore, you save money.
Moreover, owing to this hobby, you don't need to buy candles as retail stores charge a profit. Hence, you don't buy and you don't pay any tax or additional money. Gifting your handcrafted candles also is a super-saver when you don't need to buy gifts for your friends and family.
Money-Making Business
With your knack for making candles, you can turn this hobby into a small business that you could run from home and sell online. This way, you can earn money from the comforts of your home.
What's more, you don't even need much space to make candles, hence you can keep your overhead minimum and maximize your profits. If you can offer bespoke candles or make these in unique shapes, sizes, colors, and fragrances, your business will take an upward path in a short time.
Therapeutic
If you have ever tried making something with your hands, you probably know how therapeutic the process is. During such projects, all your worries and troubles take a back seat. You only focus on what's on your hands and try to get the desired results.
With candle making also, it's a calming exercise to soothe your nerves. Working with fragrant oils and different colors take you away from your surroundings and can transport you to a more peaceful world. At the end of it, you will feel refreshed and re-energized.
Fun Exercise For Kids
You can tickle the imagination of your children and have fun at the same time by getting them to make candles. As the process involves handling hot wax, this craft should not include very young children. In any case, adult supervision is recommended. Kids making candles is a much better activity to spend summer or rainy days indoors than screen time.
Environment-Friendly Hobby
If you make candles as a hobby, you are being friendly to the environment. Especially if you opt for a soy candle making kit. As paraffin fume is toxic and not eco-friendly, soy is recommended. Making green candles using soy helps yourself and the environment too. Not only that, but soy wax also has a natural sheen, smooth texture, and a nice fragrance.
Greater Customization
Making your own set of candles means you can go to a high degree of customization. You can choose the shape, color, fragrance, and the type of candle that you want to use.
Best Candle Making Kits Reviews of 2021
1. CraftZee Complete DIY Candle Making Kit
Does your choice of perfume reflect your mood? Do you want to make candles with different fragrances for different seasons?
Whatever the reason, this make your own candle kit will fulfill your wishes. It has all it takes to get you started on your candle-making endeavor.
The kit contains 4 8-ounce soy wax pouches, 4 fragrances, 4 dye blocks, 2 of each round and square tins with covers, wax thermometer, one melting pot, 4 glue dots, 4 wicks, 4 sticks for stirring the wax, 4 bow tie clips, 4 warning labels, and instructions to make 4 large, beautiful candles.
Watch your room glow with a special light and fragrance from these soy candles. This kit makes it easy to make these candles for both beginners and more seasoned DIY-ers. Each step is clearly explained to get foolproof results.
Take your pick of colors and fragrances. Choose from green, orange, red, and lavender colors and give it your special touch from the array of four different perfumes – coconut lime, clean cotton, cinnamon vanilla, or lavender. Voila! You have one candle for each type of weather or your mood!
This kit has been put together using only the top-notch ingredients and superior quality materials. Your candles will burn slowly and smoothly, lasting for a long time. The tools are of durable quality and are also simple to use to make your hobby enjoyable to the fullest. Use half of the dye block to get a rich hue in each of your candles.
Highlighted Features:
4 dye blocks and 4 fragrances for variety.
Half of one dye block sufficient for a single candle.
2 square and 2 round tins with lids included.
Easy to make candles with detailed instructions enclosed.
4 8-ounce soy wax pouches for eco-friendly candles.
2. Nature's Blossom Candle Making Supplies Kit
Lose yourself in the intoxicating fragrances of lavender, lemon, or chamomile! Let these natural perfumes take over your mind and soul to a different plane!
But before that, you need to go through the step-by-step instructions enclosed in this package. It's one of those scented candle making kits, but with a difference. Its high-quality materials and ingredients enable you to create the same quality candles you get in a high-end shop.
Buy this kit for yourself or give it to someone who wants to step into the world of bespoke candle-making. The package includes 1.5 pounds of eco-friendly vegetable soy wax, a large melting pot for the wax, 3 divine scents – lavender, lemon, and chamomile, 6 cotton wicks, stabilizers for the wicks, and 3 blue tin jars along with a making guide. For both amateurs and pros, this kit contains all the right tools and accessories to yield premium candles.
Each tin container can hold 8 ounces of wax, meaning you will have large-sized candles. Each fragrance is a blend of complementing herbs and flowers to lend a soothing atmosphere. The relaxing lavender is mingled with the healing fragrance of mimosa and delicate lilac. The lemon blossom aroma has subtle hints of bergamot, lilac, and ginger to awaken your senses and give you a refreshing feel.
Sage and chamomile have been blended for a de-stressing and calming effect. The candles have a burn time of up to 20 hours, giving you continuous olfactory pleasures, thanks to the eco-friendly and slow-burning soy wax.
Highlighted Features:
3 natural and relaxing fragrances included.
8-ounce tin cans for large-sized candles.
Top-quality ingredients for premium candles.
Burn time of 20 hours of each candle.
Suitable for both pros and beginners.
3. DIY Gift Kits Soy Candle Making Kit for Adults
Make the perfect candle for any occasion – be it votive or simply to celebrate a birthday or just as a gift!
This soy candle making kits will help you as a beginner to crafting premium quality candles that smell divine and re-create the look of your room, bathroom, living room, or any corner of your home. If you want to make tea light candles, the package includes tins for this purpose.
Besides, it also contains larger tins, pure soy wax, pouring pot, cotton wicks, three different essential oils for a variety of fragrance, and color blocks to dye the wax with. The recipe guide and the detailed instructions enclosed will surprise you with the ease with which you can achieve what you set out to do!
You would be amazed at the professional quality results. So much so that you might even want to start your business of selling candles! Besides soy wax being completely friendly to the environment, the essential oils that come with the kit have also been made in a way that will not harm the environment when the candles are burned.
Choose from earthy cedarwood or refreshing lemongrass or relaxing lavender oil to calm your nerves and make your home smell deliciously inviting and warm. They are also therapeutic in nature, helping you to breathe in and release positive energy. This kids candle making kit is perfectly safe to use at home without any hazard. All the accessories and tools have been made with good quality materials and ingredients to ensure safety and ease of use.
Highlighted Features:
Pure soy wax friendly to the environment.
Lemongrass, cedarwood, and lavender essences included.
Tea light tins and larger tins included.
Safe and easy to use kit for kids.
Professional grade results.
4. Hearts and Crafts Soy Wax and DIY Candle Making Supplies
An all-out eco-friendly kit for making candles that you won't feel guilty about!
While traditional paraffin wax is harmful to the environment and also leaves a film of soot after burning, this DIY candle making kit contains all-natural, plant-based ingredients. With no unsafe mineral components in it, the wax burns smoothly and without releasing any harmful fumes. The pouring consistency of the wax is achieved at a temperature of 167 degrees Fahrenheit.
The soy wax starts to melt at 120 degrees Fahrenheit and emits a natural, subtle, and warm fragrance to fill your room and your heart. They are naturally scented and burn slowly. With the wicks cut to 6 inches length, you will have no hassle setting these with the help of the centering device included in the kit.
The wicks are pre-waxed so that they sit pretty in the center of your candle and burn clean. Just make sure to place the wick in the center as the wax is cooling. The package weighs 10 pounds and contains 100 such wicks, 2 centering devices, besides the soy wax in a flake form. It's easy to measure out the wax so it's a trouble-free process from the beginning to the end.
That's because cleaning up is also simple, requiring no special tool or solution. To add a personal touch, you can use color and fragrance oils or essential oils of your choice. You can make approximately 35 candles if you are using 5-ounce jars. Each candle burns for over 12 hours and does so evenly.
Highlighted Features:
All-natural, eco-friendly soy wax flakes.
100 pre-waxed wicks for perfect setting and burning.
2 centering devices for accurate wick placement.
35 candles yield if using 5-ounce jars.
Burns slowly and evenly with a subtle fragrance.
5. SOLIGT Complete Candle Making Kit Supplies
Need to nudge yourself to take your creativity to the next level? Here's the chance to show how imaginative you can be!
This starter kit for making candles at home includes easy-to-use accessories and devices to get your creative juices flowing in the right direction. The melting jar is a large one that can contain 900 milliliters of wax. There are 6 packs of natural soy wax, each weighing 8 ounces.
Besides, you also get a thermometer, a stirrer, 14 wicks, 6 centering devices, 6 essential oils, 6 candle dyes, a detailed guide, and last but not least, 6 tin cans with retro and Bohemian style patterns to give the extra oomph to your home.
You will get 6 scented and colored candles that you can burn in the garden during a party or while you meditate or work. Each candle will have a unique scent that will match and uplift your mood to motivate and relax you at the same time.
To many, this is the best candle making kit, thanks to the high-quality raw ingredients of vegetable soy wax flakes, cotton wicks, and essential oils. Consequently, the candles have a premium quality that makes it a worthy gift for any occasion. They burn smooth and slow so you can linger on the subtle fragrances.
Besides serving the basic function of lighting up a room and adding a warm glow, the scent from these candles creates an aura that is welcoming and refreshing. The unique tin cans lend a decorative look to your home when placed strategically. Choose from vanilla, cinnamon, peppermint, eucalyptus, lavender, and lemon fragrances to suit the occasion, your mood, or the season!
Highlighted Features:
6 unique tin cans with Bohemian design for differentiation.
6 essential oils for a wide variety of scents.
100% vegetable soy wax flakes that are eco-friendly.
Smooth and slow-burning for more enjoyment.
One melting pot with 900 ml capacity.
6. Dellabella DIY Soy Candle Making Kit
Finally, the crafts you make at home will come into greater use than just sitting pretty on a shelf! Turn your handy work into a work of art with this candle making kit supplies. Suitable for both beginners and professional candle makers, it includes 6 dye colors that are easy to dissolve and hence easy to mix with the wax.
Choose from orange, green, brown, blue, tiffany blue or pink to match any occasion like Christmas, Hannukah, birthday, Mother's Day, etc. The candles look brighter as the color blocks have been made using only the top-quality ingredients.
The natural and soft soy wax in the kit makes the candles eco-friendly and they burn slower to last longer than other types of candles. Besides, the soy wax is completely vegan. The reusable molds for the candles have an easy-slide technology that enables them to come out smoothly without a hitch.
With the reusable molds, you can make more candles later and be friendly to the environment without bringing about unnecessary waste. With the carving tools, you can give free rein to your imagination as you can carve different patterns, shapes, words, or messages on the candles. These candles can be made truly personalized and unique.
The kit also includes 4 rich essential oils to add scents to re-energize your mind and soul. Eucalyptus, sweet orange, cherry blossom, and lavender scents can make your spirit soar and reach new heights of positive energy. These candles can fill not only your mind but also your home with a sweet and inviting aroma that's impossible to miss.
Highlighted Features:
Carving tools to give unique shapes and patterns.
6 warm color blocks for variety.
4 rich scents for matching your mood and occasion.
Reusable molds that are eco-friendly.
Easy-slide technology to get the candles out from the molds.
7.YINUO LIGHT Scented Candle Making Kit
There's nothing better than lighting a scented candle while you're reading, bathing, working, or meditating. And it's even more fulfilling when it's a candle you made yourself!
This beeswax kit takes you through a step-by-step guide so that you have fun while making high-quality candles. Unlike paraffin wax, the beeswax candles is not harmful to the environment and in fact, they purify the air.
The pouring pot included in the supplies is made from stainless steel to resist rust, corrosion, and high temperatures and can hold 500 milliliters of wax. You can clean this easily while it's still hot by using an old fabric or paper towel to wipe off the beeswax before rinsing in a soapy water solution.
Besides, there are 6 tin cans with lids, 4 mixing spoons, 6 essential oils, 6 color dyes, 4 bags of 7-ounce beeswax in each, 2 centering tools, 10 cotton wicks, a dropper, and a thermometer. Since you are using beeswax, be careful when you pour it so that you don't have cracks as the wax cools.
Hence, it's ideal to pour the wax when the temperature is between 66 and 70 degrees Celsius, just above the melting point. Then, allow the wax to cool gradually.
If you want a more uniform burn, you may like to mix the beeswax with a softer oil like palm oil. It creates a softer blend that burns more evenly. The tin cans with pretty colors and patterns can make a dull corner stand out. You can also reuse these containers after your candle has burned, hence making them more friendly to the environment.
Ocean, rose, lavender, eucalyptus, spearmint, and lemon are the 6 fragrances that come with the kit to enable you to create scented candles for use on any occasion or as gifts.
Highlighted Features:
Beeswax pellets to purify the air.
6 essential oils included for a wide variety of smells.
500-milliliter stainless pouring jug made from stainless steel.
Reusable and decorative tin cans for multipurpose use.
Detailed instructions for easy candle making.
8. DINGPAI Candle Making Kit
From a beginner to a professional candle maker in one step! That's what this kit for DIY candle making promises! The 550-milliliter pouring pot is made from stainless steel so that it resists against rust, corrosion, and high temperatures. Don't put it on the stove though. Make a double boiler by putting it in a pan of hot water and melting the wax in it. It's also food grade so that you can use it for coffee, caramel, etc.
The soy wax candle making kit is eco-friendly as it includes soy wax with only natural, plant-based additives unlike mineral additives found in other candles. Therefore, the wax burns clean and smooth without giving off harmful fumes or forming a film of soot. Moreover, they last longer than paraffin wax candles.
The wicks are 100% cotton and eco-friendly. Each of the 50 candle wicks measures 4.3 inches in length and comes with a base of 0.5-inch or 12.5-millimeter diameter. With the stirrer made from stainless steel, it has a unique design to help your candle-making hobby easy and enjoyable. It has a square head with rounded edges and is 5.9 inches in length for your convenience. The comfortable grip and the delicate handle make this spoon extra special.
This kids candle making kit can be the first step toward cultivating a therapeutic hobby. The accessories and tools are simple yet effective for making candles at home successfully. Anyone can use this kit although very young children should be kept away from it.
Highlighted Features:
A square head with rounded- edged mixing spoon for convenience.
Stainless steel, food-grade melting pot for other usages.
Natural additives in the soy wax that are eco-friendly.
100% cotton and environment-friendly wicks.
Suitable for adults and kids, both pros and starters.
9. COCOPIN Candle Making Kit
A large size melting pot is the secret to making candles comfortably at your home. If you've been trying to find one, look no further! Unlike most melting pots that come with scented candle making kits, the one in this has almost double the capacity to hold wax – 900 milliliters.
Therefore, you have more space to easily drop in your chosen fragrance and dyes to make beautiful candles that are a delight as a gift to yourself or your dear ones. Also, the handle of the melting jar is made from polypropylene material to protect your hand from scorching. It keeps cool while you work.
The stainless steel melting pot resists the effects of rust, high heat, and corrosion. Overall, the pot is durable and sturdy so that you can use it for a long time. It's also very easy to clean the melting pot by using a dry paper towel to wipe away the wax while the pot is still warm.
Since the melting jug is of food-grade quality, you can put it to other uses besides melting wax. You can make coffee in it or carry on your other cooking and crafting projects. All the accessories and devices you need for DIY candle-making comes with everything in this package.
There are 10 bow tie clips, 100 cotton wicks measuring 6 inches each, 100 glue dots, and a convenient stirrer to mix the wax properly in the pot. The detailed instruction manual makes it a breeze to make your own candles.
Highlighted Features:
900-ml melting container for comfortable mixing and large candles.
The ergonomic handle made from polypropylene for anti-scorching.
Easy-to-clean after use with a dry paper towel.
Includes 100 cotton wick, glue dots, and 10 bow clips.
Food-grade pot for multi-purpose usage.
10. JIWINNER DIY Candle Making Kit Supplies
Scented candles in glass jars or tins? Which one do you like better? Whatever your preference is, you can have both in this DIY candle making kit!
The package contains five tin cans with lids that are printed with exquisite geometric and floral patterns to blend in with any part of your home. Use these as décor items to add more depth to your reading nook. The two glass jars will warm up your dining area and lend a soft glow to the atmosphere.
There are 5 dye blocks with strong pigments to give a rich and deep color to your candles. These cool and warm color blocks will match any season or your mood. Choose from tea tree, sweet orange, peppermint, and lavender fragrances that are included in the kit to transport your senses to a serene world to soothe your nerves and calm your spirit.
Add a unique touch to festivities like Christmas, birthdays, anniversaries, etc. with these scents. The 400-milliliter melting pot is enough to melt the right amount provided in 4 pouches containing 10 ounces of soy wax each. With the 3 center devices, 20 glue stickers, a thermometer, 20 wicks, and a mixing stirrer, you can't go wrong in making your candles at home.
Make it into a family project or a gifting business with this easy to operate candle making unit. The guidelines enclosed are simple and easy to follow so that both adults and older children can make their first candle-making craft a fulfilling one.
Highlighted Features:
5 rich dyes to give a deep color to the candles.
4 energizing and uplifting fragrances.
Simple and easy to follow instructions.
400-ml melting pot with other devices.
2 glass jars and 5 tin cans included.
11. KRAFTZLAB Ultimate Candle Making Kit
Let things take a lighter turn with this fun and colorful candle making kit! Suitable for both adults and kids, you can make your entry into the candle-making business or hobby with this kit full of supplies to trigger your imagination and creativity.
The enclosed booklet is chockful of ideas to help you come up with wonderful candle shapes and designs. The 7 candle molds have different shapes so that you never get bored–leaf, star, round and square cupcake, butterfly, heart, and flower.
The wax comes in five colors to lift you out of a dull mood! Take your pick from red, yellow, green, pink, and blue to turn any day from drab to fab! The stainless steel melting cup can withstand high heat and is resistant to corrosion and rust. Also included in the package are 10 wicks, 2 wooden sticks with a hole, and 2 pegs.
You will get 15 small candles from this kit to fit any occasion like birthdays, Christmas, Easter, etc. The wax is non-toxic so that even kids can use it without any harm. Any group activity involving kids can turn into a fun one with this set of candle making supplies.
The step-by-step guide is there to help you create the perfect candles that you can give away as gifts on Valentine's Day, Mother's Day, Halloween, or just-like-that days! Fill your home with the colors and shapes of happiness with one of these values for money, cheap candle making kits.
Highlighted Features:
7 molds of different shapes for more variety.
5 different wax colors to add more vibrancy to your room.
A convenient melting cup for melting and pouring.
Detailed instructions and ideas included.
Yields 15 small candles.
12. SOLIGT Candle Making Kit
Are you looking for candle wicks of different sizes to make different size candles from the same kit? Your quest is about to end! Whether you want to make candles in mason jars, molds, tin cans, or glass cups of varying sizes, the three different sizes of wicks included in this soy candle making kit will enable you to do so in the snap of your fingers!
There are 50 cotton wicks in sizes 10-, 15-, and 20-centimeter. The 10 pounds of soy wax is natural and safe for use at home as well as for the environment. It burns slowly but surely, making your candles last for a longer time. It's also great to release the fragrances effectively. On top, there won't be any dark film of soot to mar the look of your jars.
The package also includes bowtie clips, glue dots, a scoop, straw, and colorful dyes so that you can fire your imagination to create candles of your dreams. Give them away as gifts or use them at home to turn a dull corner into the most coveted part of your home.
Pick your choice of colors from violet, indigo, blue, green, yellow, orange, and blue. You can either use these colors by themselves or create combinations by mixing two or more dyes to result in unique candles. The personalization of these candles is easy. You can add a cutout of a photo or tag a message to the candle so that it becomes a memorable keepsake.
Highlighted Features:
10 pounds of natural and biodegradable soy wax.
Rainbow color dyes included for greater variety.
50 wicks of three different sizes each for varying candle sizes.
Longer lasting candles that burn slow and smooth.
All devices included for easy candle making.
13. Modera Candle Making Kit
Create your very own spa within your home with this DIY candle making unit. 4 spa candles are waiting to be made by you, each with a relaxing fragrance. 1-ounce bottles of 4 essential oils are included in the package – red roses, calming lavender, wood sage, and sparkling citrus. You can use each one individually per candle or mix them to create your favorite fusions.
There are 4 bags of 8-ounce soy wax in each. The natural fragrance of soy mingles with the essential oils to create a dreamy atmosphere. Since soy wax is natural, they are eco-friendly and also burns for a longer time than paraffin candles.
They are also non-toxic and safe for use. With extra accessories included in the kit, your candles will have an extra personal touch. Besides the pouring jug, stirrer, bow tie clips, thermometer, and glue dots, you will be surprised to find that the kit includes chalkboard labels and marker as well as oven mittens.
Use the kit to indulge in a hobby or start your small business. Or just engage younger family members and friends in a fun crafting activity that will result in beautiful candles. The simple but detailed instructions suit everyone and help them to create personalized gifts that are priceless.
To add depth and color to your soy wax candles, the package encloses 4 dye chips. These subtle colors are a balm for the tired soul. They will refresh your mind and senses and re energize your spirit to get into the right frame of mind.
Highlighted Features:
Spa quality candles made from soy wax.
4 pouches of 8-ounce soy wax flakes.
Natural and non-toxic wax for safe use.
4 essential oils for a variety of scents.
Extra accessories include designer labels and chalkboard markers.
14. Deluxe Candle Making Kit & Supplies
You have a pile of empty wine bottles you've been meaning to recycle but you don't know-how. Worry not as this candle making supples kit contains a bottle cutter to make your wine bottles into one-of-a-kind candle holders.
Along with the bottle cutter, the kit includes vanilla and lavender premium fragrances in 1-ounce bottles, a pound of natural and eco-friendly soy wax, 1-pound pouring jug, 2 bow tie clips, 4 pre-waxed wicks, and an instruction guide for the candle-making process.
Take any old bottle and cut off the top with the enclosed bottle cutter. The sandpaper enclosed in the kit can be used to smoother the rim. Now you can pour melted wax into the lower part of the glass bottle to create uniquely designed candles.
You can save money by not buying tin cans and mason jars for your candles. Old beer and wine bottles will serve the same purpose and in an even more personalized way. The concentrated vanilla and lavender fragrances that come with the kit will fill your home with a warm and inviting smell.
They also help to soothe your nerves and have a calming effect on the senses. Indulge in the craft of making candles at home with your loved ones. Give away these candles as gifts to suit any occasions be it anniversaries, birthdays, get-well wishes, Christmas, Mother's Day, or anything.
Add your message or a favorite quote to make them even more special. Choose a greener way of living with this candle making kit. It teaches you to upcycle old glass bottles and refrain from spending money on high-end candles that can be easily made at home.
Highlighted Features:
Bottle cutter to upcycle old wine and beer bottles into candle holders.
Concentrated vanilla and lavender fragrances for a soothing experience.
Eco-friendly soy wax for a cleaner, longer, and smoother burning.
Easy instructions for foolproof results.
The sandpaper included is for smootheningglass bottle rims.
Things To Consider Before Buying Candle Making Kits
You should consider a few factors before buying candle making kit supplies, especially if you don't want to harm the environment. Read on to know the details.
Type of Wax
The first thing you should check is the type of wax being offered in the candle making kit. Try to opt for an all-natural wax like soy wax.
It's very friendly to the environment as it doesn't release any harmful chemicals when it burns. The same can't be said for paraffin wax, unfortunately. Beeswax is also natural but it supposedly destroys a bee colony or may be harmful to individual bees. Hence, soy wax is the safest choice.
Number of Wicks
Always check the number of wicks included in the soy wax candle making kit. If you want to make a lot of candles, consider buying a kit that has at least 100 wicks.
However, opt for a few wicks if you want to make only a few candles. You need to factor in some wastage so the more the number of wicks, the better. Even if you don't use all the wicks, you can store them for later use.
Wax Quantity and Quality
The wax quantity will determine how many candles you can make. When you check the number of wicks, it's a good idea to see how much wax is in the kit. Because it won't make much sense if you have tons of wicks but not enough wax to use all those wicks.
Another important point to look for is the quality of the wax. If it's not 100% natural, then you should not purchase it. The wax should be of high quality too as inferior ones are harmful to the environment and may not burn smoothly, evenly, and for a longer time.
Additional Accessories
All candle making starter kits should have some additional accessories like a wax thermometer and a melting container. Otherwise, it would become quite difficult to melt a large amount of wax. An appropriate wax thermometer should be there for you to check the pouring temperature. Similarly, you will need a centering device to help you place the wick bang at the center of the cooling wax.
How To Take Care of Your Candle Making Kits
Even if you use the best candle making kit for beginners, proper maintenance is the key to get a satisfactory performance. With the steps we discussed below, you will be able to use them for many times and to make more candles-
The main thing to do is to wash and clean the tools after every use so that they remain in good condition.
The wax melting pitcher or pouring pot should be cleaned off wax while it is still warm. Use an old rag that you can throw away or a dry paper towel to remove the wax residue from inside the pot. Follow up with a rinse in soapy water and pat dry with a clean cloth before putting it away.
As the thermometer was used to check the temperature of the melting wax, its stem should be cleaned of all wax that might be clinging on it. Use a nail file to gently scrape away the wax. Follow up with a light buff with a clean cloth.
If you have wax left over, place it in a Ziploc bag and store it in a cool place where it won't melt.
Keep the lids of the essential oil and fragrance bottles tightly to keep the smell intact.
Put away any leftover dye blocks in storage bag in a cool place.
Put away any unused wicks in a sealable bag.
Frequently Asked Questions (FAQs)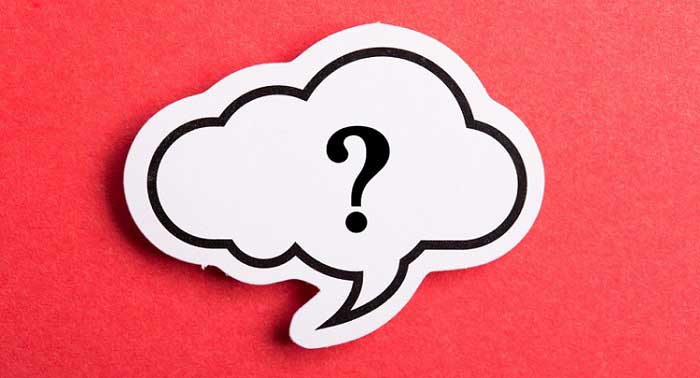 1. Which Is The Best Type of Wax?
Answer: Soy is the best type of wax because it is completely natural and therefore, safe for the environment. It is made from soybean and doesn't release any harmful chemicals when it burns. Besides, it doesn't form any soot, burns slowly and smoothly, and is more effective in releasing the fragrance. Soy comes from a renewable source and is also bio-degradable.
Do you know the differences between soy wax and Beeswax?
2. Why Do Soy Wax Last Longer?
Answer: Soy wax candles burn at a lower temperature than other wax alternatives. As it burns cooler, less soy wax is consumed when it is burned. Therefore, you have more wax left after burning and that's why soy wax candles last longer.
3. Can You Mix Color Blocks For The Same Candle?
Answer: Absolutely! You can use one dye or create a unique color with a mix of dyes so that the candle you make looks different than the usual ones. The resultant color will depend on the ratio of the different colors. You can also create multiple layers of different colors by waiting for the first layer of wax to cool before pouring in more wax with a different color.
4. Why Should The Wicks Be Pre-Waxed?
Answer: Pre-waxed wicks help them to keep straight and in place. It also helps to deliver the fuel along with the wick properly and maintain the same level of tension while burning. The overall burning performance is improved with pre-waxed wicks and hence, you get a better burn.
5. After Making My Candle, How Long Should I Wait Before Lighting It?
Answer: You should let the candle cure for a minimum of 3 days after you have made it. However, the preferred time to cure your homemade candles is between 1 and 2 weeks, especially so in the case of natural waxes like coconut and soy.
6. What's The Right Amount of Fragrance Per Candle?
Answer: An ounce of essential oil or fragrance should be mixed with a pound or 16 ounces of soy wax. At the right temperature, the soy wax will hold 10% of the fragrance load. There are online tools that help you calculate wax and fragrance quantity.
Final Words
Making candles at home is easily one of the most rewarding and convenient hobbies that involve very little equipment and creates very little mess. You can do it yourself or engage other family members or friends in this pursuit. As long as older children make candles under adult supervision, it is fine. However, for impeccable performance, you need to purchase the best candle making kits available in the market.
A few factors like the quality and quantity of wax, the devices required, the type of wax, and other points need to be considered for making a good purchase decision. Taking good care of the kits will stretch their use to a longer period so that you reap more benefits.
All in all, we hope this article will steer you in the right direction if you're in the mood for purchasing a DIY candle making supplies. Wishing your creativity reaches greater heights and more appreciation!
More Candle Making related guide you may also like: