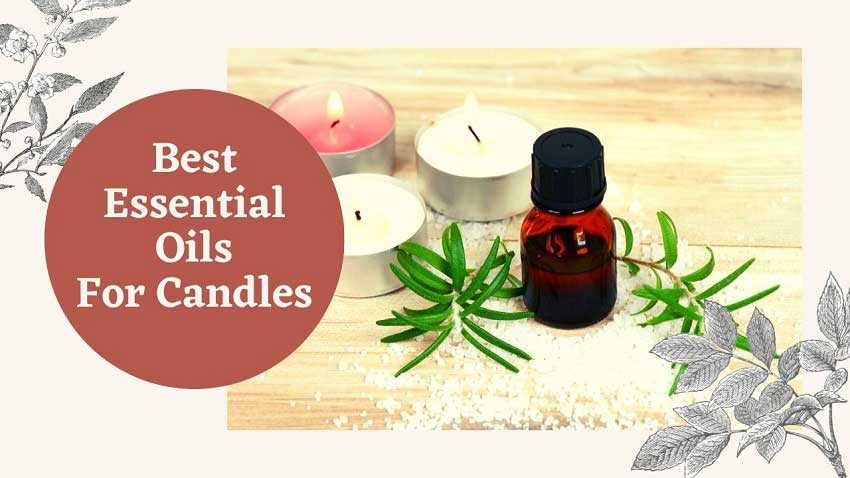 While essential oil dilettantes would find tea tree oil to be the only useful one from the bunch, connoisseurs would beg to differ.
Essential oils have a plethora of health benefits, each oil possessing exclusive properties. Some are great healers, while others tantalize the senses.
People who love scented candles keep going back for more because these are instant mood boosters. The science behind it isn't always comprehensible by the average Joe but it just feels pleasant.
You can't always explain why all your stress suddenly melts away when you light one of your favorite candles but you want more.
This is why we've outlined some of the aces in the market, explained the science behind each and have tallied the best essential oils for candles as per your need.
Be it for stress relief or indoor enlightenment, this article will shed light on all your "essential" questions.
Best Essential Oils For Candles Reviews
1. Radha Beauty Aromatherapy Essential Oils
When it comes to promoting health through skincare regimes and aromatherapy, Radha Beauty is always at the top of its game. The co-founder, Rebekah, has envisioned the products from a point of view where she was always exposed to harmful chemicals advertised as "organic" or "cruelty-free".
As a person of the media arts, she knew the harshness of the skincare lines all too well.
Hence, she developed a line of products that are not only great for the skin but are also known as great essential oil combinations for candles.
With this particular set, you will be getting a set of the top 8 picks. The dark azure bottles with the safety black screw-on lids contain 10ml of individual essential oils. All 8 vials come in a neat and long black storage box, all lined up perfectly.
The essences you will be receiving in your package are eucalyptus, lavender, orange, tea tree, frankincense, lemongrass, peppermint, and rosemary.
This is a well-thought assortment of skin-friendly and health-loving essential oils. The tea tree, eucalyptus, and rosemary are just what you need to tackle inflammation and/or hair loss.
The others can be mixed and matched to create refreshing scents for candles to promote a relaxed and well-rested body and mind.
Highlighted Features:
The containers hold 10ml of each product.
The bottles are decent looking and have safety caps on.
The scents can be mixed and matched to create new fragrances.
The storage box is well-equipped to keep the bottles safe.
2. Natrogix Bliss Essential Oils
If you are looking for a perfect present for your candle aficionado friend, look no further.
Natrogix Bliss Essential Oils has by far the most attractive packaging. The looks alone make you want to get your hands on them, regardless of whether you like essential oils or not!
The container is a brown cardboard box that displays a purple background through a minimal vine design cutout in the front.
Inside are the 9 vials containing the different flavors neatly stacked in rows of three. The flavors include tea tree, lavender, lemon, sweet orange, rosemary, lemongrass, frankincense, rosemary, and eucalyptus.
All the classic elixirs are included in this kit, each bottle holding 10ml of the product.
If you have trouble winding down and focusing your energy on your core, a few drops of your favorite flavor infused in your candles would not only spread a refreshing scent throughout your room but you will find it easier to concentrate.
You can make various combinations as well. Thanks to the free recipe book, you can play with over 200 mixtures that will tantalize the senses.
Free of any additives, each flavor comes from different parts of the world and it's interesting to read the origin story of each of the essences.
Highlighted Features:
The packaging itself is attractive and also convenient.
The glass bottles hold 10ml of each essential oil.
There is a free E-book that has over 200 recipes to try.
Besides candle making, they are great for skincare routines.
3. Plant Guru Essential Oil Set
With a burning passion for essential oils and a mission to enable access to everyone at an affordable price, Plant Guru has been successfully bridging the gap between quality and quantity with a sensible price tag.
What's even better is that Plant Guru is never shy about what its products contain.
Right off the bat, you will notice that the packaging is nothing to be excited about. A standard box containing all 14 essences, you would think that they'd be a bit more attentive towards their packaging.
However, only by cutting costs in other aspects like marketing and storage are they able to produce cost-effective essential oils.
Each product goes through thorough lab testing, the results of which are then published on their website. The actual documentation along with the official signature of the analyst themselves are revealed.
This is a huge relief for users and instills more faith. In any case, one should feel confident about essential oils from Plant Guru.
There are rather unusual picks like clove bud which is said to be a natural anti-bacterial and pain reliever. Infuse this into your homemade candles and meditate the pain away!
This particular set is a great starter kit if you are just starting out and experimenting with different scented candles.
It has all the classic scents and more! If you love this product and want to get a bigger set, check out the 10ml collection.
Highlighted Features:
Each oil is GC-MS Testing certified and shows documented proof.
Interesting flavors like grapefruit, lime, clove bud, etc. make it desirable.
It can be used for aromatherapy, diffusers, spa treatment, etc.
There are no additives or harmful ingredients added to emulate the scent.
4. Sky Organics Lavender Essential Oil
Most users end up buying a whole set to get just one essence, and that too in a small quantity. This is not only a waste of money but is also a waste of product.
Lavender seems to be a top pick among avid users of essential oil. That is why Sky Organics has put forth a dedicated line just for lavender lovers.
Sky Organics Lavender Essential Oil comes in a 1 oz. bottle. The container is a classic brown glass bottle with a safety lid, carefully stored in a cardboard box.
Of course, you'd throw away the packet anyway so it's no surprise that the casing isn't anything fancy.
Their products are crafted with the utmost care by the finest artisanal farmers from the South of France. Since France is the land of celebrated skincare products, you can bank your faith on Sky Organics.
Lavender oil promotes healthy sleeping cycles, hair growth, relaxation, and reduces skin inflammation.
Thus you can use it for meditation, as a candle, bath salts, diffuser, anyway you like. If lavender is not your cup of tea, you can try out their other flavors for a change.
Highlighted Features:
The product comes in a 30ml glass bottle with a screw-on lid.
This is a dedicated flavor bottle for lavender lovers.
There is a huge array of uses for this oil so you can be as creative as you wish.
This is handcrafted by artisanal farmers from the South of France.
5. Healing Solutions Family Doctor Essential Oil Set
There was a time when we'd ask the local "healer" to guide us through a home remedy for various fixes like headache relief, stress relief, stronger immunity, etc. Thankfully, we now have essential oils.
Although you have the complete freedom to tinker with a combination of oils to create something for particular needs, this can be futile for those who are new to the game.
Healing Solutions Family Doctor Kit is a box set consisting of 14 essential oils, 7 of which are calculated blends of various oils to create a unique essence for needs like pain relief, promoting proper sleep, and breathing.
The names of the blends are noteworthy- Good Sleep Blend, Breathe Blend, Deep Muscle Relief Blend, Head Relief Blend, Stress Relief Blend, Relaxation Blend, and Health Shield.
The other 7 essential oils are the classic singular extracts that we have mentioned earlier. Altogether, this is a great value for money package and also extremely useful for those who are in constant need of essential oils for a better lifestyle.
If candle-making is something you are truly passionate about, these are the best essential oils for candle-making for you to try. This kit opens up an array of possibilities to enhance the experience for you.
Try using one of the pre-made blends in your wax candles for the healthiest meditation session one could possibly hope for.
Highlighted Features:
The kit is a box set of 14 extracts, 7 of which are unique healthy blends.
The essences are flexible in terms of pairing up and creating different recipes.
All essences are FDA approved, meaning they are safe for use at all times.
This can be a great present for those who like experimenting with essential oils.
6. Plant Therapy 6-Pack Essential Oil Set
Plant Therapy has basically dedicated their entire existence to educating themselves and others of the numerous benefits that essential oils pose in our lives. It's evident in their activities on all platforms.
They strive to build a safety concerned and education-filled essential oil experience for all users.
They take great pride in the fact that they are constantly learning new grounds of essential oils and make it their motto to share this information with the people of the world.
This is quite rare for companies when every contender is fighting to promote how they have the most organic products in the market.
However, they do come with 100% organic products. This particular set includes organic essential oils of different flavors. These flavors achieve different things to soothe your mind and help you relax.
For example – lemon and peppermint keep you conscious while lavender helps in relaxing. Tea tree helps to address fungal issues and skin problems.
Each of the oils has gone through several GC-MS testing, thus you can rest assured of their quality. With all the versatility and authenticity, you would expect the set to be expensive.
But since Plant Therapy keeps the customer needs ahead, you won't need to break the bank to acquire this. These essential oils are safe for kids.
Highlighted Features:
A set containing 6 USDA organic essential oils.
Highly resourceful and can be used beyond candle making.
The packaging is very minimal yet attractive.
The company use their staff to show you countless ways to use the products.
They have aromatherapists who are always ready at your disposal.
7. MAJESTIC PURE Essential Oils Set
If you've ever heard of the legendary thieves blend, you'd be delighted to know that the Majestic Pure Essential Oil Set has all the ingredients that make the legendary brew.
This particular blend is said to provide a shield against all sicknesses. The ingredients include rosemary, clove, lemon, and cinnamon.
You will find these essential oils in this set of eight 10ml amber bottles. You can dabble a little of each of these renowned ingredients to put together the ultimate remedy against sickness.
Mix the recipe with your candle molds and voila! Breathing in the air packed with this scent will help to get rid of any stuffy nose or chest.
Of course, you'll be receiving the usual essential oils besides the ones mentioned. Hence, you can even add a few drops of other essential oils along with the thieves' blend for that extra aromatic oomph factor.
Maybe you'd want a hint of lavender in the air, maybe a tart and fresh scent of peppermint – you can be as imaginative as you wish with your candles.
Each essential oil comes in amber bottles to retain the integrity of the potion. The amber glass keeps out the light from entering through and hampering the aromatic and healing properties that are naturally packed in their molecules.
For the same reason, it is advisable to store the essential oils in a cool and dimly lit place.
Highlighted Features:
Includes rosemary, lemon, cinnamon, and clove to make a health shield.
You can add other essential oils to the health shield mixture for added aroma.
The products are stored in amber bottles to prevent light from entering.
They can be used for aromatherapy as well as body and mind relaxation.
8. ESSLUX Essential Oils Set
We thought the Natrogix Bliss Essential Oils had the most attractive packaging until we got our hands on the Esslux Essential Oil Set.
Boy, were we wrong! The gift box is a perfect homage to the flowers of different seasons and rightfully so because this Esslux set is a flowery surprise compared to the rest of the products reviewed.
The Esslux Essential Oil Set is a set of 6 unique plant extracts like rose, cherry blossom, ylang ylang, jasmine, white tea, and gardenia.
Each extract is especially skillful in boosting a bad mood to the most joyous and energetic attitude.
If you want spring to bloom amidst the walls of your humble abode, try infusing a couple of drops of the cherry blossom essential oil in your candle wax to make beautiful spring-scented candles. The air will be thick with the sweet fragrance of early spring, guaranteed.
Or, you can try creating a romantic atmosphere for the perfect date night at home with a few drops of rose essential oil.
If you are someone who's wildly allergic to flowers but love the smell of them, the Esslux Essential Oil Set will definitely fulfill your flowery needs.
Highlighted Features:
The products come in a beautiful box set, ideal as a present.
Each product is a genuine flower or plant extract for specific purposes.
Made with high-quality ingredients sourced from around the globe.
The oils are ideal for inducing sleep if you struggle with insomnia.
9. Benatu Essential Oil Set
If you are someone whose number one arch-nemesis is the flu season, Benatu Essential Oil Set is your trusted sidekick.
Before we get into that, the packaging needs some recognition. The adorable box set with vector designs of tea tree leaves and lavender is the winner itself.
The set gives you a luxurious kind of vibe as you open the flap to reveal 3 charming 10ml bottles of lavender, tea tree, and eucalyptus essential oils.
It has lavender accents on the side and we think this is brilliant. As soon as we got our hands on this set, we couldn't help but feel blissful.
Now, the essential oils display a line of body and mind-calming potions. The tea tree oil can help get rid of stuffy nose and chest.
A generous addition of this in your candles would help you breathe better than you would normally do in the fresh sunny outdoors.
The lavender helps your melatonin levels and induces sleep. Before turning in, let the room be fogged with the sweet flowery fragrance of the lavender for better dreams.
The eucalyptus, on the other hand, not only treats clogged sinuses but also helps in pain relief.
All in all, you can use this versatile oil for diverse applications like soap, perfume, air spray, body oil, candle making, etc.
Highlighted Features:
The box set is a great container that can be used for storage.
This set has 3 oils that alleviate physical and mental stress.
They can be used in soaps and bath salts as well for fatigue relief.
These 10ml bottles make for a suitable gift box.
10. Plant Guru 6-Pack Essential Oil Set
By now, you have already familiarized yourself with the goodness of Plant Guru. However, if you are someone who likes a straightforward and candid approach, you may find it to be a waste to purchase a set of 14 essential oils.
That is why Plant Guru has a smaller pack of 6 which contains all the basics. This set includes eucalyptus, lavender, tea tree, sweet orange, peppermint, and lemongrass.
If you face persistent issues with sinuses or find yourself struggling to muster up a positive headspace for yourself, this is the trusted consultant you need to refer to.
On the labels wrapped around the bottle, you will find the name of each oil along with the benefits of using the oil on skin, aromatherapy, cleaning, etc.
You'll also learn about how each of them is extracted as well as the various way you can use them.
Plant Guru 6-pack Essential Oil Set is made for those who have relentless body sores, or facial implications. These oils are natural, with no added ingredients. A dabble of these essential additions could do wonders for your body and soul.
Highlighted Features:
This set includes all the necessary oils that are needed for daily use.
Each bottle contains 10ml of different organic liquids.
These are multipurpose oil drops that can be used for DIY materials as well.
This is the ideal starter kit for beginners trying out essential oils.
11. Healing Solutions 10-pack Essential Oil Set
If specific scented candle manufacturing and that too in small quantities is the goal you are aiming for, perhaps you will benefit from the Healing Solutions 10-pack Essential Oil Set.
This is a great starter kit with 5 ml small bottles. This set has10 different individual flavors allowing you the freedom to concoct your own blends.
The blends include- Peppermint, Tea Tree, Lavender, Frankincense, Eucalyptus, Sweet Orange, Rosemary, Cedarwood, Lemon and Lemongrass.
These different aromas which has a ton of perks. The smell of dirty socks wafting through the room to room can be easily eliminated if you light up a candle of these flavors.
They also prevent mildew formation while also enhancing concentration powers, increasing relaxation, and availing skin care. How amazing is that!
Of course, there are countless possibilities in which you can use these oils. Hence, to ensure absolute safety, each oil has undergone rigorous lab testing which has earned them the USDA certification.
They have emerged victorious in their GC-MS testing for impurities and this is a huge relief for Healing Solutions fans.
These are pure undiluted elixirs that must be diluted should you choose to use them on your skin. You can check their charts to see how much you need to dilute for it to be safe for use on your skin.
Highlighted Features:
The cedarwood essential oil has many functionalities.
Each essential oil is FDA approved and USDA certified for lack of impurities.
They can be used with diffusers or made into bath salts and soaps.
Each glass bottle contains 5ml of product, making it a great starter kit.
Things To Consider Before Buying Essential Oils For Candle Making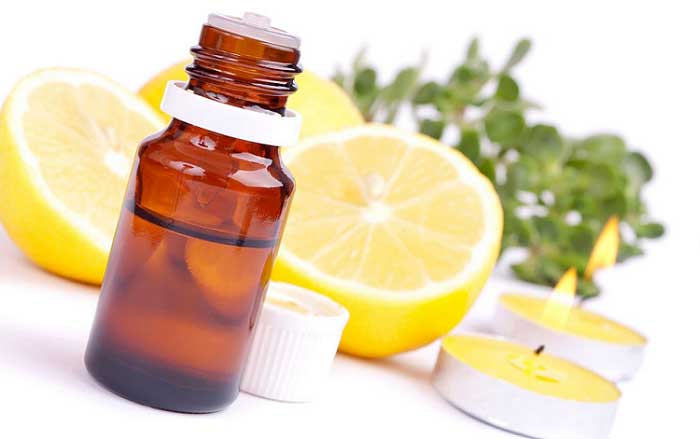 Quantity
If you want to make candles for commercial use, consider buying bigger bottles of essential oils of your preferred scents. The small bottles will hardly be enough to make 2 candles.
Thus, you will be better off with perhaps a few scents in bigger quantities.
You can initially experiment with scents that are most popular among your customer base and move forward from there. Furthermore, you can add other essences as well to create more recipes.
However, you'll have to purchase other oils based on the ratio you plan to use them in.
Right Oils
The best essential oils for candles have unique properties that are either helpful to the body, or the mind, or both. Lavender is naturally anti-inflammatory and is also capable of creating a relaxing atmosphere.
Lemon essences are usually uplifting and stimulate the senses. Tea tree is a natural deodorant so it will eliminate any bad odors circulating in the room.
Eucalyptus helps respiratory issues and improves breathing. If you want a more floral setting, try using flower essential oils to bring the smell of the garden inside your city apartment.
Timing
When making wax candles, you want to make sure that you add the essential oils at just the right time.
You see, if you add it when the wax is boiling hot, it may completely disrupt the properties of the oil that make it so special. Add it when too cold, and the essence may not spread out evenly.
You want to make sure that the wax is precisely at 185 Fahrenheit in order to get the finest results. This is the perfect bridge between hot and cold.
You could use a kitchen thermometer if you want to measure the temperature. But be sure to wipe it off clean before you use it to measure the temperature of your cooking oil!
Frequently Asked Questions (FAQs)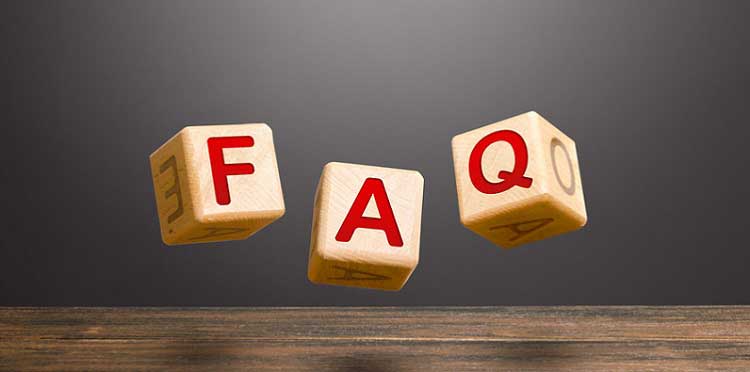 1. What Essential Oils Are Good For Candles?
Answer: You can use a wide range of essential oil blends for candles. You'll get them within the various sets you purchase from the market.
You may use a combination of sweet orange, lavender, and ylang ylang, or even a tea tree, eucalyptus, and lemon combination to fit your various needs.
2. How Many Drops Of Essential Oil Needed For Candle?
Answer: "how much essential oil for candles do we need?"- it's a common ask for the candle makers, especially those who are just starting out.
To answer the question, it depends on how strong of a fragrance you want your candles to produce. You can use up to 1oz of essential oil in about a pound of wax.
However, keep in mind that the essential oils are very fragrant. Unless you want a kick of aroma, it's best if you start off with ¼ or ½ oz. of essential oil in your wax.
3. Is Undiluted Essential Oils Safe For Skin?
Answer: Essential oils usually come in a very concentrated solution which makes it a very volatile substance. It can be seriously damaging to the skin if applied directly.
That's why, they are usually diluted, or "watered down", in a lotion or carrier oil and, of course, in water.
4. What Is The "Thieves Blend"?
Answer: The name was inspired by four French thieves who were known to cover themselves in a special spice rub containing clove, eucalyptus, cinnamon, and rosemary.
They did that to keep themselves safe from contracting and infections as they were looting the dead and dying. It is known to be one of the most powerful concoctions ever.
5. What Is The Difference Between Aromatherapy and Essential Oils?
Answer: Essential oils are pure undiluted solutions extracted from flowers, leaves, and other herbs. They are extremely concentrated and must be diluted before applying to the skin.
Aromatherapy oils are only a 2% dilution of the essential oil. Purchasing this isn't a financially sound decision always. You're better off making your own potions.
Final Words
Before you go on a shopping spree to purchase the best essential oils for candles, consider the type of use you have in mind.
If you want them for personal use, you might consider making a different flavor for each season to help keep your spirits up all throughout the year.
If you are a newbie in candle-making with essential oils, chances are you will not succeed in your first few tries.
It's suggested that you practice making candles without essential oils initially in order to preserve your reserves.
Essential oils can be pretty expensive for the amount you receive so it's advised that you do a trial and error before moving on to the real deal.
Other than that, make sure to have fun and don't be too shy to let your creativity flow!
More About Candle Making: