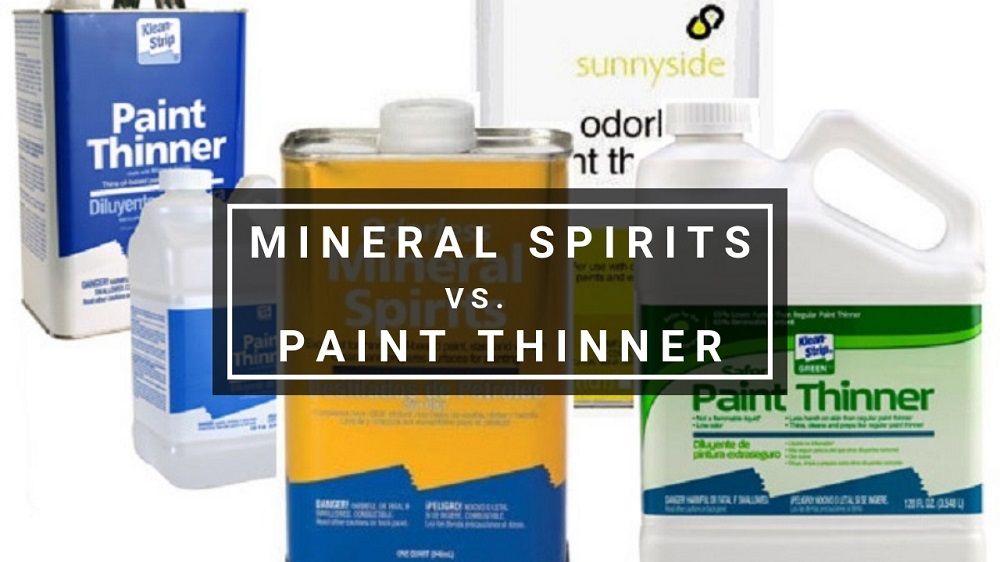 Painting is one of the industries that rely on some special solvents. The solvents are used to clean surfaces, brushes, and even thin the paint.
Mineral spirits and paint thinners are the main types of solvents that are commonly used. These are made from petroleum products and seem to work equally well.
However, there are some key differences between these two, and this article seeks to point out some of the similarities and differences.
Mineral spirits and paint thinners will be ideal for cleaning oil-based paints, cleaning your spray gun, or brushes.
While the two can be used interchangeably, they are so different. At the end of this article, you will have a clear understanding of mineral spirits vs. paint thinner.
This will help you make an informed decision on whether to use paint thinners or mineral spirits.
What Are Mineral Spirits?
Mineral spirits are a solvent commonly used for cleaning equipment, thinning paints and can also be used as a cleaning agent.
This is made from the distillation of petroleum, which not only makes it a perfect solvent but also an excellent degreaser.
While the solvent has so many different uses, it is mainly used in the painting industry as a thinner and cleaning paintbrushes.
There are a couple of benefits associated with mineral spirits as opposed to the conventional thinner.
Mineral spirits are generally more expensive than the paint thinners, and this is for a good cause. You will find the solvent quite useful for cleaning metal of grease build-up, carbon, and other types of oils.
What Is Paint Thinner?
Paint thinner is also a solvent used in the mixing and thinning of oil-based paints. In addition to this, it has also been used as a cleaning agent for surfaces and brushes, and spray guns.
Once you have finished the painting project, the thinner can be used to clean your tools and equipment. The biggest use of paint thinner for oil paint is thinning the paint, just as the name implies.
This is meant to reduce the viscosity of the paint to make it light and easy to use with spray guns.
In addition, while you may not know it, the thinner can also prevent the hardening of the paint when left open. You should never use paint thinners with shellac, lacquer, or latex paints.
Mineral Spirits vs Paint Thinner – Key Differences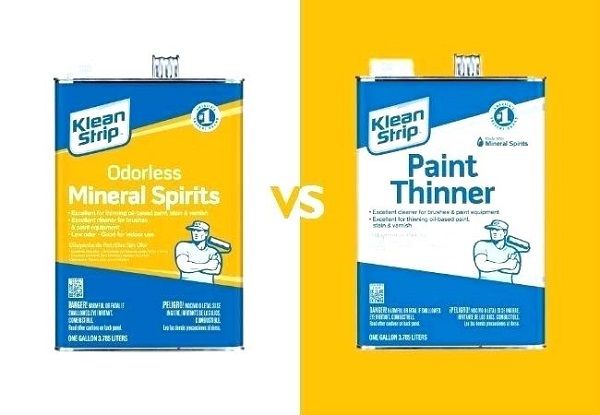 While you may confuse these two solvents due to having the same functionality, they are actually different. Here are some of the key differences between the two:
1. Odor Factor
Mineral spirits have a very low odor factor compared to paint thinner. The paint thinner is noxious, and the vapors that they produce are quite dangerous and toxic.
As a matter of fact, you should observe precautions not to inhale too much of it. There are so many solvents that are used in making the paint thinner.
For this reason, it has a higher odor factor than refined mineral spirits.  It is advisable to use the solvents in well-ventilated areas to avoid the possible side effects.
2. Price Factor
There is a significant difference between the price of paint thinner and mineral spirits. Paint thinner costs about half the price of the mineral spirits. This is attributed to mineral spirits being well-refined and do not contain so many elements.
The process of producing mineral spirits is more demanding than that of paint thinners, and this cost is passed on to the end-user.
3. Effectiveness Factor
Depending on the type of project you have, you will want to be assured of its effectiveness. Mineral spirits are known to be effective when it comes to cleaning and being used as a solvent.
This is explained by the thorough purification and refinement process that the mineral spirits undergo. Many professional painters and artists prefer to use mineral spirits due to its effectiveness.
Compared to the paint thinner, the mineral spirit does a better job of thinning oil-based paints.
These are the key differences between the two and as you can see, the only advantage of the paint thinners over mineral spirits is the cost factor.
Side Effects of Using Mineral Spirit and Paint Thinners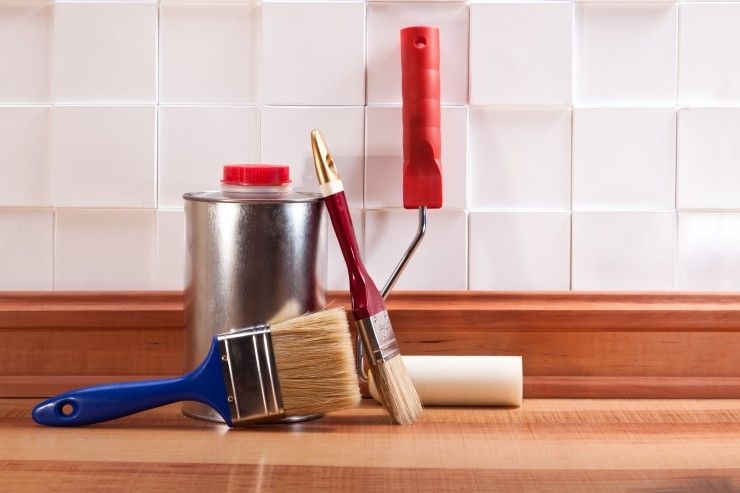 Both mineral spirits and paint thinner are made from several chemicals, which means that they have some side effects. These are some of the main side effects of the two:
When inhaled the solvents can cause dizziness, difficulty in breathing as well as nausea.
If used in confined spaces, the spirit and thinner may cause you to feel drowsy and eventually make you faint.
Should the solvents be ingested, this will cause severe throat pains and a burn the digestive tract.
They can also cause skin rashes and burns if they fall on the skin surface.
While paint thinner and mineral spirits seem to be useful and can be used in many applications, caution needs to be observed.
[su_section]
Safety Tips:
1. You should cover your nose and throat when using these solvents, so as to avoid inhaling.
2. Always ensure that you store the solvents away from a naked from or any other source of heat.
3. It is advisable to use gloves anytime that you are handling the spirits. In the event that they end up on your skin, you should wash it off right away.
[/su_section]
Conclusion
With all this information, you should have a clear knowledge about mineral spirits vs. paint thinners. Each has its advantages and benefits, and as such, you should be able to pick the one that works for you.
From the look of things, it would be advantageous for you to use the mineral spirits. As long as you are willing to pay a little bit more, you will enjoy the effectiveness and benefits of the mineral spirits.