We might be living in a world of technological advancements, with more and more art being created digitally, but there is still a lot to be said for traditional art.
You just can't beat the feeling of holding onto a pen or pencil and drawing on actual paper! 
There are tons of physical art products that you can use to create art, no matter what skill level or age you are. One particularly important tool is the colored pencil, as it can provide the color that can bring life to a drawing.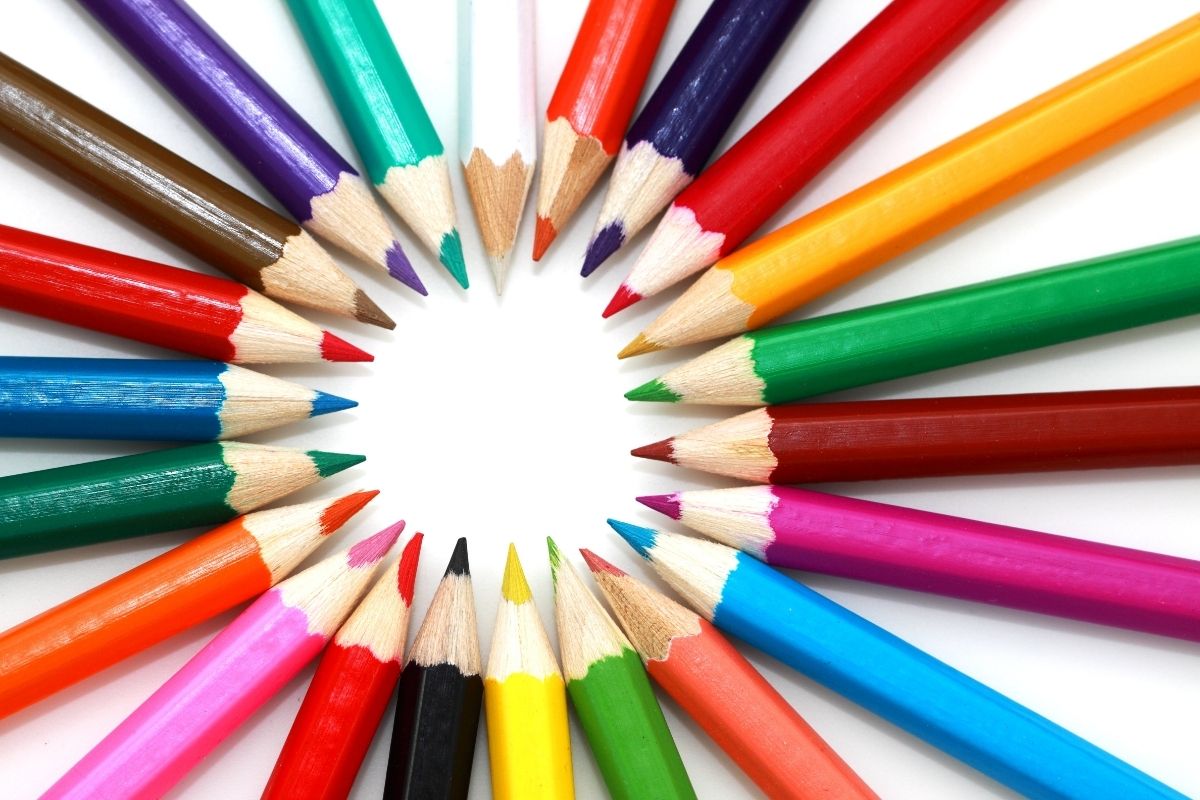 It can be daunting when looking for the right colored pencils for you, as there are so many to offer. Have no fear, though, as that is why we are here! 
We have created a list of some of the best colored pencils that are currently available on the market, as well as a handy buyer's guide that contains some of the most critical things to look for when deciding on a set of colored pencils.
Let's take a look.
When it comes to a reputable brand of colored pencils, Prismacolor is one of the best and most respected out there. There are tons of different kinds of Prismacolor pencils available, but it is the soft core pencils that we have chosen for this list. 
The first thing you need to know about these pencils is that they are made from soft core material (as their name suggests!).
This means that they will blend easily, making them great for creating fine details and a particularly good pencil choice for artists and more experienced colored pencil users.
The soft core nature of the pencil lead also makes them an excellent choice when it comes to creating shadows and shading, with rich, saturated pigments and an incredibly smooth and even color lay down.
The robust nature of Prismacolor pencils, in general, makes them much easier to maintain- if cared for properly- with fewer chances of chipping or cracking.
They also come in different sizes ranging from 2B to 8H. They are also available in different pack sizes: 36, 48, 72, 132, or 150.
The smaller pack options offer a cheaper alternative as well as a chance for users to have a taste of what the pencils are like without having to commit to a larger, more expensive set. 
Despite being aimed at more experienced artists, the Prismacolor Premier colored pencils could easily be used by novices too. 
Pros:
The soft core nature of these pencils makes them perfect for blending and creating subtle shades. They are also easy to sharpen and clean up after use.
Different size packs offer different amounts of pencils at different prices
A range of pencil sizes
Durable
Smooth color lay down
Cons:
Some people find the softer cores difficult to grip.
Probably best suited to more experienced pencil users
Can be expensive
Also available on Prismacolor.com
Whilst we are on the subject of Prismacolor pencils, their watercolor pencils are a fantastic, artist-quality level of pencil that is a great way to create watercolor effects.
These water-soluble pencils pair neatly with a fine paintbrush to create various effects, such as when coloring bodies of water or creating translucent, shimmering accents. 
Despite this focus on watercolor effects, these pencils are easily able to be used both wet and dry.
The cores of the pencils themselves contain pigments that have top-quality solubility, allowing for smooth lay down as well as rich, saturated colors. 
These pencils are a must-have for those interested in mixing up their watercolor paintings, creating some drawings with watercolor effects, or even just novices trying out watercolor pencils for the first time. 
Pros: 
Water-soluble cores for unique watercolor effects and textures
Able to pair with paintbrushes
36 different colors in the pack
Rich and light fast color saturation 
Smooth color lay down
Can be used wet and dry
Great for both beginners and experts
Cons:
An expensive option
If you aren't looking for watercolor pencils specifically, these might not be the most appropriate option, though they can be used nevertheless.
Also available on Prismacolor.com
Sale
Castle Arts is another reputable brand that offers high-quality colored pencils that are suitable for novices and experts.
The 72 pencil set, with each pencil measuring 3 mm in diameter, comes in a handy carry case that keeps your pencils safe and secure whilst allowing you to take them with you should you wish to do some art whilst on the go!
The pencils themselves are all very high quality, and organized, with each pencil being numbered, named, and color-coded. The cores of the pencils are smooth and soft, allowing for smooth lay down and coverage.
They are also durable, so you don't have to worry about the pencils crumbling when pressure is added to their points. 
The colors themselves are rich thanks to the intense pigmentation, making for excellent burnishing or blending to add shading and texture to a piece.
The Castle Art set also comes with a fold-out tutorial, allowing less experienced art pencil users to get a grasp on the fundamentals of using colored pencils for art. 
With the zippered case keeping everything together nicely and the quality of the pencils themselves being high, there is a lot to like with the Castle Art colored pencil set.
Not only this, but this set is fairly inexpensive compared to other sets of similar quality. 
Pros: 
High-quality pencils
Blendable pencil lead
Rich, pigmented colors
Great for beginners and experienced artists
Organized, zipped case that allows you to keep everything together
Not as expensive as some other options.
Good value for money
Tutorial included
Cons:
No eraser included
Some people may find using these colored pencils difficult if they haven't used them before.
Also available on CastleArts.com
Sale
Castle Art Supplies 72 Colored Pencils Zipper-Case Set | Quality Soft Core Colored Leads for Adult Artists, Professionals and Colorists | In Neat, Strong Carry-Anywhere Zipper Case
MADE TO MAKE IT EASY Essential range of 72 pencils arranged in color families; named, numbered and color-coded for unerring selection: just flip between the layers of the protective, go-anywhere, fabric zip-around case
SOFT YET DURABLE Latest advanced formulation by in-house artists and technicians results in cores with soft, buttery laydown that also defy crumbling under pressure and hold their point.
A JOY TO USE Intensely pigmented, rich, creamy colors for smooth coverage and effortless layering, blending and burnishing to add texture and achieve the perfect shade – on paper, eggshell, canvas, wood and more.
BUILD YOUR SKILLS Unique fold-out tutorial enables you refine your colored pencil skills by re-creating the stunning gryphon illustration on the sleeve cover.
TESTED, TRUSTED AND GUARANTEED Tested by our studio experts to beat competitors. Trusted by ultimate judges – our 2.5 million customers worldwide; backed by unique money-back-PLUS guarantee.
Staedtler is another of the world's leading manufacturers of fine art tools. This particular product is a triangular-shaped colored pencil that measures 36 mm long and has an ergonomically designed grip at its base.
It is made from completely natural wood and has a blendable lead core, so you can easily apply it. 
Each pencil comes in a range of vibrant colors, is numbered, labeled, and packed neatly in a box. These pencils are ideal for use with any kind of medium, whether you're using them to draw in charcoal or acrylic paint.
They are perfect for both beginners and professional artists.
The unique shape of the Staedtler pencil means that you can easily hold them in your hand without feeling awkward. It is also extremely light and portable, so you can take it anywhere you go.
The pencils themselves are sturdy enough to withstand rough treatment, but not so heavy that they're difficult to use. The tip is rounded so that it doesn't break or snap off too.
The blendable lead core of the Staedtler pencils makes them perfect for blending and smudging techniques. They are also ideal when adding highlights and shadows to any work. 
These Staedtler pencils are a must-have for anyone who enjoys creating artwork with intense colors, no matter what your experience level, thanks to their excellent value for money and their high quality.
Pros:
Ergonomically designed
Can be used with any media
Numbered, labeled, and packaged in boxes
Available in a wide range of colors
Blendable soft cores for shading and texture
Cons:
They may feel a bit stiff to hold
Also available on Staedler.com
Sale
This is another popular brand of art pencils, and for good reason. The Faber-Castell Polychromos pencil set contains 36 individually packaged pencils, which are labeled and numbered.
The pencils themselves are approximately 33 mm long and feature a blendable core, which means that you can easily apply the pencils to paper, canvas, or wood. You can even use these with watercolors!
They come in a variety of vibrant colors and are some of the most versatile pencils available because they're great for drawing, painting, sketch­ing, and coloring on a wide range of media. 
They're very easy to use because their lightweight makes them perfect for travel or taking on vacation.
Furthermore, they're also extremely long-lasting thanks to SV bonding used to create them, making them break-resistant. There is a reason why artists from around the world use this brand and credit them as some of the best art pencils! 
The Polychromos pencils have a wide range of blending and shading options thanks to the blendable core, making them suitable for any kind of medium, whether you're working on a detailed portrait, adding vivid color to your landscape, or simply getting to grips with colored pencils.
Pros:
Incredibly versatile
Blendable cores for shading and texture
Highly durable
Suitable for all types of media
Great for travel due to their portable nature
Easy to use
Cons:
Also available on Faber-Castell.com
Faber-Castell Polychromos 36 Pencil Studio Set
Faber-Castell professional artists' colour pencils
Vivid colours including basic assortment and carefully graded shades
Maximum light-fastness
Attractive packaging makes this an ideal gift
The LYRA brand of colored pencils is one of our most popular brands in the UK. Produced by the famous German company, Lyra Art Materials, this particular brand of pencils is renowned for being incredibly versatile.
They are highly recommended if you want to paint with oils, pastels, acrylic, gouache, ink or charcoal, watercolors, or any other medium. These pencils are made using 100% pure pigments, which guarantees a durable and long-lasting colored pencil.
LYRA's Polycolors are an absolute dream to work with because they allow you to achieve beautiful effects quickly and easily.
They're especially useful for adding highlights and shadows to your drawings, and they make it easy to achieve softer edges in comparison to other brands of colored pencils.
Lyra's PolyColor Pencil Line has a wide variety of colors too, including blues, greens, and reds, so there's something for everyone no matter what kind of art you are planning to create.
The set of 72 pencils also comes in a metal box container for the safe and efficient storage of your art tools. 
Pros:
Great for creating highlights and shadows
Smooth lead core
Comes with a container for storage
Versatile
Highly durable
Can be used with many different media forms.
Cons:
Also available on Blick.com
Lyra Rembrandt Polycolor Colored Pencils - 72 Professional Colored Pencils for Artists and Students - Vibrant Smooth Colored Pencils for Drawing Coloring Sketching Portraiture and More
Beautifully Pigmented - The colored pencils in this set boast a vibrant, 4mm oil-based lead that provides smooth, effortless strokes of color. The bold lead in these colored art pencils are encased in lacquered cedar for style and longevity
Surface Versatility - These colored pencils for artists are perfectly suited for use on a variety of surfaces including paper, cardboard, wood and other synthetic materials, offering durability and trouble-free performance in every project
Exceptionally Lightfast - Lyra's Polycolor artist colored pencils set is highly lightfast meaning you can enjoy your works of art for years to come without fading or discoloring over time
Exceptional Color Range - With an excellent array of color choices found in sets of 12, 24, 36 and 72 pencils, you can easily create specific shades, tones gradients, designs, illustrations, portraits and more
Made in Germany - Since 1806, Lyra has been a product of talent, vision, creativity and performance, requiring the best tools for artists and professionals to enjoy for years to come
These pencils are among the Caran D'ache Luminance range of pencils, which include a number of different pencil types that are designed to help artists achieve the right effect when using oils.
These pencils are perfect for beginners who are just starting out with art, and are also great for those looking for ways to add more depth to the paintings they create.
The soft leads are ideal for achieving subtle tones, whereas the harder leads can be used to create stronger contrasts and textures.
The Luminance line offers a wide range of options for both traditional and contemporary art, and it's suitable for all types of media, including watercolor, acrylic paint, oil, and pastels, as well as pen or ink, making them a fantastically versatile option when it comes to colored pencils. 
Pros:
Very versatile and suitable for all kinds of media
Soft leads for achieving subtle tones
Hard leads for adding strong textures and contrasts
Ideal for beginners as well as experienced artists
Cons:
Not suitable for particularly fine detail
Also available on Blick.com.
Buyers Guide
Colored pencils are a very useful tool for artists, allowing you to create everything from detailed portraiture to abstract designs. However, choosing the right colored pencils for your specific needs is very important.
So, let's look at some important factors to consider when thinking about the right set for you.
Who is Going to be Using the Pencils?
Before buying colored pencil sets, it's essential to consider who will be using them and their preferences. If they're going to be used primarily by children, or by people who use them for fun rather than professionally, then you might not need the pencils that were designed for more experienced artists. 
Make sure that you're aware of who is going to be working with the pencils before you start.
Quality
High-quality colored pencils will last much longer than cheaper alternatives, saving you money in the long run.
Consider pencils with a smooth lead core, in which the lead itself is not covered in resin or wax. This makes the lead easy to grip, allowing the user to apply pressure without worrying that they're damaging the surface beneath.
Price
As mentioned above, good-quality colored pencils will last longer and save money, but higher quality can sometimes mean higher prices. However, if you're willing to spend a little more, then you'll find yourself getting more out of your investment. 
That being said, more money doesn't always mean better quality. Set yourself a budget, and do your best to stick to it, but do your homework thoroughly before choosing a set of colored pencil sets, as you might find some superb deals that aren't as expensive as other high-end brand names.
Lead Softness or Hardness
Considering whether you want soft pencil lead or hard pencil leads is an essential element to think about, as both lead types make for different results.
Soft leads allows you to achieve a wider variety of tonal effects, whilst hard leads allow you to have greater control over aspects of your art such as texture and contrast. Let's dive into this a little more thoroughly.
Lead Softness
When selecting colored pencils, you need to think about the type of artwork you want to produce. If you plan to draw realistic objects, then you'll probably want to use softer leads, as these will give smoother lines and make it easier to achieve a naturalistic effect. 
If, however, you want to add lots of texture and contrast to your work, then you'll want to go with harder leads. This will help you achieve different tones and textures by giving you greater control over your coloring.
Lead Hardness
When buying colored pencils, another important factor to consider is the hardness of the leads. Harder pencils produce sharper details than softer ones, but softer leads make it easier for them to blend and soften edges than harder leads. 
If you're not sure whether a particular pencil has the right amount of hardness for you, try it out first. Depending on the hardness of a colored pencil, its texture can vary greatly. Harder leads will be sharper, but softer leads will be more flexible and easy to blend. 
When using softer leads, it's usually best to begin with a light touch and gradually increase the intensity until you reach the desired amount of pressure.
For example, if we want to create a soft outline of a shape, start by applying just one layer and then gradually build up from there. 
Alternatively, if you are creating a particularly bold design, you could simply lay down several layers at once.
Lead Type
There are three basic kinds of leads for colored pencils: wax-based colored pencils, wood based and synthetic, which includes the like of oil.
Wax and wood leads produce smoother lines than synthetic leads, but this depends upon the brand you use. Synthetic leads are often very hard, so they're perfect for producing thick lines when coloring.  
However, as they lack some of the flexibility of the others, they can sometimes leave behind a sticky substance when used.
Oil based colored pencils are also available, which, as the name suggests, contains oil instead of wax, as with the wax based pencil. These tend to be slightly more expensive, but they offer a smooth finish and are great for detailed illustrations.
Lead Size
Lead size is measured in terms of its diameter, with most colored pencils coming in sizes from No. 2 to no. 8. For example, a 6B pencil would be approximately 1.5 mm in diameter, while a 4B pencil would be approximately 0.75 mm in diameter.
Larger leads are better for achieving thick lines, and smaller leads (and/or shorter leads) are better for fine details.
Lead Shape
Most colored pencils come in round lead shapes, although some brands do provide square and triangular shapes. Round leads are generally softer than flat leads, which makes them easier to sharpen and more likely to not break during use.
Triangular leads are useful for sketching and painting because they let you get closer to your subject while not having to worry about getting close to the edge of your paper. 
Square leads are great tools for creating detailed drawings and graphics. They're also easy to sharpen and blend. They're not recommended to use when drawing, because they can make the lines appear jagged and messy.
Frequently Asked Questions 
What Kind Of Paper Should I Use With Coloring Pencils?
Always choose high-quality paper that won't show your pencil marks on the other side of the paper. Choosing smooth and matte papers like watercolor or vellum will work best for you with colored pencils. 
Try not to use glossy surfaces such as newsprint or regular copy paper. It's also important for your colored pencils to be clean and free of dust, even if they're not new, as this will prevent unwanted smudges and make your work last longer.
How Long Will My Colored Pencils Last?
Most colored pencils can be used for years without breaking. However, if you don't want to shorten the life of your pencil, don't touch the tip of your pencil when using it.
Instead, use a piece of sandpaper to rub the end of the pencil against it if you have to clean it. This removes any oils leftover from your finger and helps keep your pencil sharp for longer. 
Can I Erase Colored Pencil Markings?
Yes! Erasing colored pencil marks is actually quite easy. To remove pencil marks from paper, simply wet a tissue or cotton ball with rubbing alcohol and wipe them away.
Make sure to remove any traces of the pencil mark you are trying to remove and the rubbing alcohol, so you don't accidentally smudge your artwork.